Former President Donald Trump's campaign fundraising efforts have significantly outperformed President Joe Biden's in Minnesota, a state that has traditionally leaned Democratic.
According to data from the Federal Election Commission (FEC) obtained by the Daily Caller, Trump's campaign has raised $553,566 in Minnesota since the start of the year. In comparison, the Biden campaign has garnered approximately $391,867.
Trump's campaign boasts nearly three times as many unique donors in Minnesota, with 1,317 contributors compared to Biden's 466. Interestingly, while Biden's fundraising in the state has been driven by a smaller group of large-dollar donors, Trump's fundraising has been more grassroots.
For instance, 58 Minnesotans donated the maximum allowed $3,300 to Biden's campaign, making up almost half of his total fundraising in the state. On the other hand, only eight Minnesotans donated the maximum to Trump's campaign, accounting for just under 5% of his total fundraising in the state.
The average donation to Trump's campaign was $44, whereas Biden's average donor contributed $380. The median donations for Trump and Biden were $22 and $100, respectively.
The shift comes amid a series of challenges facing the Biden administration, now including foreign concerns in the Middle East. If Biden cannot rejuvenate his dwindling support by November 2024, it will perpetuate a decade-long trend of diminishing Democratic strength among demographics traditionally viewed as the bedrock of the party.
According to recent polls, Biden's approval rating among his own party has seen a significant drop. A recent Gallup poll revealed an 11-point decline in just one month, a noteworthy shift.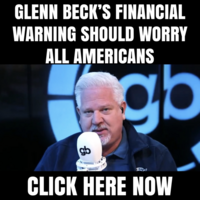 The poll revealed that Biden's approval rating among Democrats has fallen from 90% in August to 79% in September. The decline is particularly striking given that presidents typically enjoy strong support from their own party, especially in their first term.
While Biden's overall approval rating has also seen a decline, it's the sharp drop among Democrats that has caught the attention of many. Analysts suggest that the administration's handling of the Afghanistan withdrawal, coupled with rising inflation, as well as the war in the Middle East, have caused concern for Democrats.
Polls have continued to show a broader trend of declining approval for Biden. In January of his first year, Biden enjoyed an approval rating of 57%. By this September, the number had fallen to 43%. While fluctuations in presidential approval ratings are not uncommon, the speed and magnitude of this decline should cause some concern for those who hope to see a repeat of 2020.
While Biden's approval has slipped among Democrats, his disapproval rating among Republicans remains consistently high. This polarization is not unique to Biden's presidency but is indicative of the deep divisions that have plagued American politics in recent years.
Historically, the party in power tends to lose seats in Congress during midterms, and a weakened approval rating for the sitting president could exacerbate this trend.
For the Biden administration, the drop in approval should serve as a wake-up call. As of late, Trump has overtaken President Biden in most polling averages, now becoming a favorite to win the presidency. The latest RCP average shows Trump leading Biden by a narrow margin of 0.4 percentage points, 44.8% to 44.4%.