Earlier today during an appropriations hearing, Senator Josh Hawley (R-MO) uncovered a series of social media posts of pro-Hamas sentiments shared by a staffer at the Department of Homeland Security (DHS).
The employee in question was specifically highlighted for her troubling online statements that were overtly anti-Israel and supportive of Hamas:
"May your conscience haunt your dreams until your last breath. Palestine will be free one day. F*-apartheid Israel and any Israeli."
"This is pretty extreme rhetoric. Don't you think?" asked Hawley.
Israel has said that the initial Hamas attack and subsequent rocket fire from Gaza has claimed over 1,400 lives since October 7.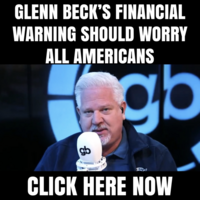 REACTIONS:
Fire her immediately!!!

— Patrick Granzow (@GranzowPatrick) October 31, 2023
"Is this typical of whats going on at the DHS"

The entire Federal Government as taken it upon themselves to a specious social experiment and that is to employ as many diverse people from the world as they can.

Here are the tip of those consequences.

— Gorgeous Orwellius (@cxf12) October 31, 2023
Defund DHS!

— 🇷🇺Dimitriy🇺🇸 (@TheRussianGuy96) October 31, 2023
Hamas within our Congress and our homeland security what could go wrong?

— Padraig Corcairn 🛡️ (@lets_street) October 31, 2023
"Is this typical of people who work at dhs?"

yes.@ROYALMRBADNEWS

— chris levitt (@hawkeyeEcho) October 31, 2023