Former President Donald Trump, during his departure from Dallas Love Field Airport Wednesday, took time out of his schedule to meet and greet dozens of Dallas police officers, showcasing a gesture of appreciation and respect.
The interaction displayed Trump shaking hands, engaging in brief conversations, and taking photos with the uniformed officers.
Trump, known for his pro-law enforcement stance during his tenure as president, has often spoken about the importance of supporting the police, especially in times of public criticism and calls for reform.
WATCH:
Trump returned to Houston, Texas on Thursday while maintaining a stronghold in the race for the GOP presidential nomination. Currently, Trump faces multiple felony charges in various states but has pleaded not guilty to all.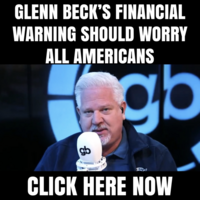 Trump plans to address a crowd at Trendsetter Engineering and later attend a private fundraiser in the state's largest city, according to the Houston Chronicle.
REACTIONS:
Even though I'm Canadian I still consider DONALD TRUMP the true U.S.A. President 🇨🇦🇱🇷

— GEOFFCRONK (@GEOFFCRONK71) November 2, 2023
Very presidential.

— Albert Latham (@albert1776) November 2, 2023
Law and Order President 🇺🇸

— villagealchemist (@AnneJor00635096) November 2, 2023
that's my president

— Mooch212 (@senormooch) November 2, 2023
President Trump commands a lot of respect!

— @Jlarswhite (@jlarswhite) November 2, 2023