The mayor of Rochelle Park, New Jersey, a Republican, has been ousted from his position after refusing to fly the gay pride flag.
Mayor Perrin Mosca declined to display the gay flag at the town hall, stating that it singles out and gives preferential treatment to a specific group. This decision led to City Council members from both parties voting to remove Mosca from his title, as reported by Townhall.
Mosca explained that there had been a prior agreement among the majority that no particular group would have the privilege of flying a flag on public property. He believed this should have settled the matter.
He further argued that "private flags do not belong on public property" and that only the American flag, state flag, and township flag should be displayed. Mosca believed that any other flags, including the LGBT flag, would only create division.
Rather than receiving support for his moderate stance, Mosca faced opposition from a Democrat and three Republicans, resulting in his removal from office.
Residents of Rochelle Park expressed disappointment with the Council's actions and criticized their confrontational behavior. One resident stated, "That's not right, everybody's entitled to their opinion… I say live and let live, but everybody has a right to their opinion."
According to the local paper The Daily Voice, Mosca had also faced difficulties with the local Republican party. GOP Municipal Chairman Frank Valenzuela accused Mosca of embarrassing the township and hindering its progress, asserting that he prioritized personal ideals over what is best for the residents of Rochelle Park.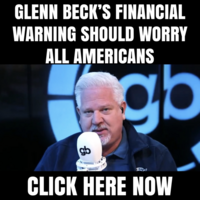 Mosca, who is a local high school teacher, urged people to consider the political motives of Valenzuela, who he believes is "struggling for relevancy within the Republican Party." Mosca also joined Newsmax for a segment in the wake of the move.
Rochelle Park's Perrin Mosca will be on @NEWSMAX at 11:30 AM. Tune in then! 🇺🇸 🐘 pic.twitter.com/hiSiCrLKyR

— Giancarlo Ghione (@NJGiancarlo) June 21, 2023
Deputy Mayor Jennifer Appice assumed temporary responsibilities until the Council reaches a decision on a more permanent solution.