Senator Josh Hawley (R-MO) will be introducing a bill that would allow states to deport illegal aliens and allow border states to build physical barriers, according to a report from Fox News. The Biden Administration has repeatedly challenged states — namely Texas — over their right to stop the record-breaking surge of illegal entries.
Titled "The State Border Defense Act," the bill would allow California, Arizona, New Mexico and Texas to construct barriers both on land and in waterways in order to deter illegal entries. The bill expands on legislation introduced last year that empowers states by allowing them to enforce federal immigration law.
Hawley's bill comes as the Biden Administration is suing the state of Texas over the construction of razor wire fencing along the banks of the Rio Grande in Eagle Pass, as well as a water-based barrier. A federal judge initially ordered Texas to remove the water-based barrier, though the Lonestar State was later granted a victory by a federal appellate court, which ruled that the buoy can remain while the case is ongoing.
In a similar case, Arizona was forced to remove a make-shift barrier set up by state officials after a legal challenge from the administration.
Texas officials have accused the Biden Administration of failing to live up to its obligations due to the unprecedented surge. While Texas Governor Greg Abbott has deployed the state's national guard and instructed law enforcement personnel to deter illegal entries, Border Patrol agents have been seen cutting holes in fencing and assisting illegal aliens as they enter the country.
In one instance, a Border Patrol agent was seen giving a fist-bump to a newly arrived migrant after cutting a fence.
"Our southern border is overrun," Hawley told Fox News. "Joe Biden's dangerous open-border policies are making it worse every single day, leaving states like Missouri to deal with the consequences. Since the federal government refuses to enforce our immigration laws, states must be able to."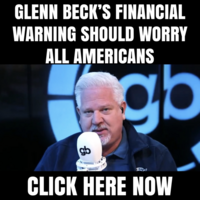 Hawley introduces bill to help key border states fight back against illegal immigrationhttps://t.co/1vWxRrRkuW

— Josh Hawley (@HawleyMO) October 3, 2023
For the second consecutive year, border officials have recorded more than two-million illegal entries at the southern border.