How badly are things going for the Democrats? So badly that now CNN's John King, a shameless booster for and defender of the Democratic Party, decided that the proper way to respond to an anti-Mark Kelly ad running in Arizona, one that blames Kelly for inflation by pointing out that he signed off on and voted for Biden's massive spending bills, is to beg Republicans to be "understanding" and give Democrats a bit of "grace" because "governing is hard". Yes, really. In his words:
"It is much easier to be the opposition party. Give the Democrats some grace. Governing is hard, especially when you have tiny margins."
That comment came during a Friday segment of Inside Politics, during which King brought Tia Mitchell of the Atlanta Journal-Constitution onto the show, discussing with her how the high prices of the Bidenflation Era are hurting Democrat reelection chances.
While King begged for grace for Democrats because "governing is hard", Mitchell was more scathing in her critique of Democrats, noting that Democrats have done a poor job of balancing the competing interests of their voter bloc and seem far more intent on culture war fights and building up the "safety net". In her words:
"Yeah and Democrats don't have a clear pathway because different pockets of the party, of the electorate, want different things. You have some Democrats or advisors to Democrats saying, focus on the inflation, get more aggressive in helping people with bringing down gas prices and bringing down costs altogether. 
"Other people say, you know, we've gotta combat the culture wars, and then, you've also got again the progressives who want Build Back Better and the safety-net to be built up. And so, because they're not on the same page… because there is not a clear Democratic playbook right now, it's almost like no one's happy."
King, whose "governing is hard comment came after Mitchell's point, also contrasted that Democrat lack of planning or cohesion with the general Republican strategy and coherence, saying: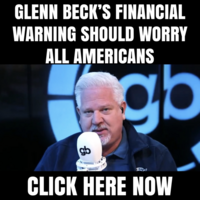 "And you can connect that back to the conversation we had earlier about Republicans wanting Donald Trump to please stay quiet. Please stay out of 2022. I know, wishful thinking. But just stay quiet because they do have a plan. This is a group… Mitch McConnell's super PAC if you will. That's not exactly what it is, but a leadership PAC affiliated with the majority, the want-to-be majority of the Senate Republican leader."
He also noted, in a comment that sparked Mitchell's point about Democrat bickering, that Democrats are having a hard time pulling voters in their direction because of all their arguing, saying:
"It's hard to convince your voters to turn out. Let alone… never mind reaching out to Independents or trying to peel off some Republicans. It's hard to convince Democrats to be excited when you're arguing all the time."
Let's hope they keep that up and make the red wave even bigger in 2022.
By: TheAmericanTribune.com, editor of TheAmericanTribune.com. Follow me on Facebook and Subscribe to My Email List