A recent amendment to a defense funding bill that had provisions inside of it which would have led to the reinstatement of troops who refused to get the COVID-19 vaccine was shot down in the U.S. Senate
To make matters worse, four Senators who were accomplices in advocating against the bill broke with their own Republican party to make sure it never saw the light of day…
Those Republican Senators include: Senator Mitt Romney of Utah, Senator Susan Collins of Maine, Senator Bill Cassidy of Louisiana and Senator Mike Rounds of South Dakota.
Some of these Senators even had the nerve to defend their actions which are leaving America's veterans who stood up for their medical freedom jobless and out of service.
"These were direct orders from commanding officers," Senator Bill Cassidy of Louisiana said to the Daily Caller.
The amendment to the bill lost in the Senate in a 54-40 vote but displayed a rift between RINOs and Republicans in the Senate and those who advocate for service members' medical freedom.
Despite the bill rescinding the initially mandated vaccine for folks in the military, the specific amendment that was applied will not restore the livelihood of an estimated 8,400 military personnel who refused to get the vaccine.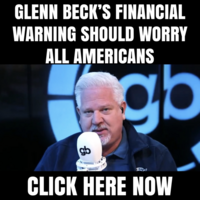 Here's what Republican Senator Mike Lee had to say regarding the issue of the amendment:
We can't take back the hardship that the military vaccine mandate has inflicted on countless servicemembers. But by adopting this amendment, we can recognize an injustice and take steps to restore those brave men and women who deserve our best. pic.twitter.com/vPq0TRo0jr

— Mike Lee (@SenMikeLee) December 15, 2022
Senator Ted Cruz also spoke out about the issue condemning Biden for his contribution to the stating: "It is absolutely unacceptable that the Biden administration is trying to coerce our men and women in uniform to violate their conscience and religious beliefs, let alone on an issue as polarizing as the COVID-19 vaccine. The AMERICANS Act will ensure that these and similar efforts to politicize our military on this issue are blocked."
Despite their actions multiple Republicans who voted against this amendment have refused to speak out including: Senator Romney, Senator Collins and Senator Rounds.
This is not the first time Romney has betrayed the Republican party recently. In fact, Romney faced FIERCE backlash after calling a full stop of investigating HUNTER BIDEN.
Not only is this a full betrayal of what Republicans are doing in the House of Representatives, his other comments riled up many people in the Republican party which you can view by CLICKING HERE.