Local law enforcement in Raleigh, North Carolina revealed last Friday morning that five individuals were killed by a 15-year-old suspect during a deadly shooting rampage, which included an off-duty police officer who was on his way to work, along with a 16-year-old boy.
By now, unfortunately, we're used to the routine of seeing leftists politicians and activists immediately try to make this political and start calling for all kinds of gun control laws designed to place restrictions on our Second Amendment rights, but how about we focus on what we know about the individual case instead?
"Raleigh Police Chief Estella Patterson identified the deceased victims in the Thursday evening shooting as officer Gabriel Torres, 29, Nicole Conners, 52, Mary Marshall, 35, Susan Karnatz, 49, and James Thompson, 16," the New York Post reported.  "K-9 Officer Casey Clark was wounded during the incident but has since been treated and released from the hospital. 
Another victim who survived the onslaught has been identified as Marcille Gardner, 59, though as of this writing she remains in critical condition. Patterson went on to say that Torres, the officer who was shot in the incident was off duty, but on his way to work on Thursday when he encountered the suspect.
"Patterson did not name the 15-year-old suspect but said he was in critical condition at a hospital. The chief did not comment on a possible motive or future charges," the Post said.
"The incident began unfolding around 5 p.m. when the gunman opened fire in the 6000 block of Osprey Cove Drive before running into the Neuse River Greenway in a residential area northeast of downtown," the report said. "Police closed the area and spent hours searching for the shooter before ultimately cornering him in a home off Old Milburnie Road around 9:37 p.m. and taking him into custody. "
It's not clear how the suspect ended up receiving injuries that required him to be hospitalized.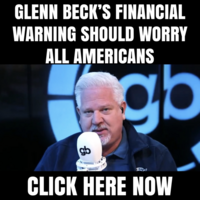 "We're standing with you in this moment of unspeakable agony," Gov. Roy Cooper went on to say during Friday's press conference. "No one should feel this fear in their communities. No one. As policymakers, we cannot, and we will not, turn away from what has happened here."
The shooting is actually the 25th mass killing to take place in 2022 that features victims who were fatally shot.
Liberals will go for the typical knee jerk reaction and make calls for gun control laws, but let's be real. Laws restricting the ability to buy a gun only impacts law abiding citizens, because the vast majority of bad guys that carry out acts of violence using firearms don't purchase them from legal dealers in the first place.
You cannot punish the masses for something only a few people do. What needs to happen is an examination of the root cause of these shootings. That means examining the life of the shooter, his mental state, all these sort of things in order to get to the bottom of what motivated the killing.
Unfortunately, that's not what the left is after. They are after our guns.