President Joe Biden has a well earned reputation for saying things that scare the pants off the vast majority of real, down-to-earth Americans who understand that we have a clown with two brain cells behind the wheel of the greatest nation on earth and this miscreant has been tipping back shots of tequila for the last three hours. This is all metaphor of course, not to be taken literally. Sad I have to say that.
Now, a lot of the things that Biden has stated over the last year and a half are incoherent due to the cognitive decline that he is clearly suffering through, but there are also a bunch of statements made that are coherent and they're terrifying.
Like that time during a White House event when he said, "Where's Jackie?" which was a reference to a Republican congresswoman who passed away just a month prior.
"Jackie, where's Jackie?," Joe Biden says about Rep. Jackie Walorski who died in a car accident a few months ago. pic.twitter.com/khdiesmEsx

— Greg Price (@greg_price11) September 28, 2022
"The one connection between all of these gaffes is that the man in the White House has perhaps gone batty and needs a nice, long nap on a very comfortable couch, not four more years in office. That's still true — but on Thursday, he may have said the six scariest words of his 21 months in office, and they were coherent, lucid and accurate," the Western Journal said.
"Whatever Maxine says, I agree with."
Yikes.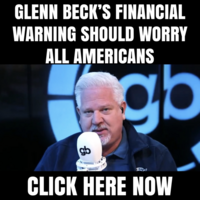 The Maxine Biden is referring to is California Democrat Rep. Maxine Waters who has been a big part of the radical-left wing element of the Democratic Party for many decades now. She's made many calls for violence from liberal foot soldiers over the years, not to mention, her vendetta against Trump. So yeah, I'd consider this woman to be dangerous politically speaking.
Rep. Maxine Waters calls for rioters to "stay in the street" and "fight for justice" against police unless Chauvin is declared guilty for murder, not just manslaughter.

"We got to get more confrontational. We got to make sure they know we mean business." pic.twitter.com/YVdV8QHfUM

— Ian Miles Cheong (@stillgray) April 18, 2021
Biden was attending an event in California to help promote his new infrastructure spending when he decided to give a shout-out to the Democratic lawmakers who were also in attendance, which included Waters.
Biden: "Maxine Waters! Whatever Maxine says, I agree with." pic.twitter.com/Hi3INrtWhg

— The Post Millennial (@TPostMillennial) October 13, 2022
"In June, Rep. Waters showed up outside the Supreme Court after the decision was handed down to overturn Roe v. Wade. Even though the court is the highest in the land and its word on these matters is legally final, she urged women to 'defy them,' presumably by getting abortions in jurisdictions where what they're doing is illegal," the Western Journal reported.
Maxine Waters and Al Green among members of Congress who've shown up outside the Supreme Court to denounce the end of Roe. "Women are going to control their bodies, no matter how they try and stop us," Waters says. "The hell with the Supreme Court, we will defy them." pic.twitter.com/SCkicoQj68

— Alejandro Alvarez (@aletweetsnews) June 24, 2022
"They've seen nothing yet. Women are going to control their bodies, no matter how they try and stop them. To hell with the Supreme Court! We will defy them. Women will be in control of their bodies," she stated.
"And if they think black women are intimidated or oppressed, they've got another thought coming. Black women will be out in droves. We will be out by the thousands. We will be out by the millions," the California Democrat added. "We're going to make sure we fight for the right to control our own bodies."
Then, in September of 2021, Waters helped to spread the false narrative that Border Patrol agents "whipped" migrants attempting to cross the southern border in Texas. Not only did she participate in spreading the lie, she called it worse than slavery.
"We're saying to the president and everybody else, you've got to stop this madness. And I want to know, in the first place, who's paying these cowboys to do this work?" she went on to say. "They have got to be gotten rid of."
"They've got to be stopped. It cannot go on," Waters added. "What we witnessed was worse than what we witnessed in slavery."
"I'm unhappy, and I'm not just unhappy with the cowboys who were running down Haitians and using their reins to whip them. I'm unhappy with this administration," Rep. Maxine Waters says at a news conference on the situation at the U.S. southern border. https://t.co/tUeqoESHTP pic.twitter.com/BuWTMs8ilf

— ABC News (@ABC) September 22, 2021
So even after all of this, Biden stands behind Waters? Really? Well, that explains a lot, now doesn't it? Absolutely appalling.