What's the best way to stop a mass shooting? Terminate the threat by taking out the horrifically evil person trying to shoot up a public area and kill as many people as possible. If that violence-minded psycho is on the ground thanks to a cop or a good guy with a gun, he can't wreak havoc, sow mayhem, or inflict evil upon the innocent.
And so the police chief of Greenwood, Indiana praised the 22-year-old  "good guy with a gun" who stopped a mass shooter who opened fire in the Greenwood Park Mall food court, putting him down with a legally-carried firearm before he could kill more than the three people he had already shot and killed and two he had injured.
Speaking on that young man who stepped up and protected his fellows despite the dangers of doing so, Greenwood Police Chief Jim Ison said:
"The real hero of the day is the citizen that was lawfully carrying a firearm in that food court and was able to stop the shooter almost as soon as he began."
Had no one been there and able to stop the shooter by shooting him, what was a horrific event despite being stopped could have been far, far worse. Police have not yet released the name of the gunman, the armed citizen, or the three victims of the gunman's rampage.
The Associated Press, giving details on the horrific shooting itself, reported that:
Three people were fatally shot and two were injured Sunday evening at an Indiana mall after a man with a rifle opened fire in a food court and an armed civilian shot and killed him, police said.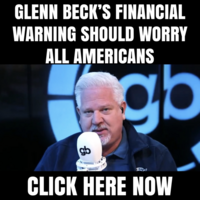 The man entered the Greenwood Park Mall with a rifle and several magazines of ammunition and began firing in the food court, Greenwood Police Department Chief Jim Ison said.
A 22-year-old from nearby Bartholomew County who was legally carrying a firearm at the mall shot and killed the gunman, Ison said at a news conference.
Four of those hit by gunfire were females and one was a male, Ison said. He didn't immediately know the specific gender or age of those who were killed.
He said a 12-year-old girl was among the two injured, both of whom are in stable condition.
This situation in which an armed citizen was able to respond and quickly did so, stopping the shooting before it got far worse, stands in stark contrast to the shooting in Uvalde, where children and teachers sat helplessly in the school, a soft target thanks to schools being a "gun-free zone", and were slaughtered as police did nothing for over an hour, letting the kids die rather than taking a risk and intervening.
When criminals arrive, the police are often minutes away at the shortest. A gun on your hip, however, is just a fraction of a second away, giving good guys with guns such as the hero in Greenwood the opportunity to save their fellows.
By: TheAmericanTribune.com, editor of TheAmericanTribune.com. Follow me on Facebook and Subscribe to My Email List