On Monday, CNN's senior legal analyst, Ellie Honig, surprisingly agreed with a key point made by former President Donald Trump regarding his ongoing legal challenges. The crux of the matter revolves around the narrowly tailored gag order, which prohibits discussions about court staff and specific attorneys involved in the case.
On Thursday, a New York appeals court lifted the gag order imposed on Trump. Justice Arthur F. Engoron, who is presiding over Trump's bank fraud trial, had previously issued the gag order against him following comments made by the former President.
Now, that order is void pending a decision to be upheld.
"Look, Donald Trump does have a right to speak and to speak in a negative way about the charges against him. You can criticize the judge, you can criticize a prosecutor," Honig explained.
The nuanced position by the CNN legal expert is a telling sign. Honig's comments also touched upon the broader scope of the 14th Amendment and its implications in barring Trump from office.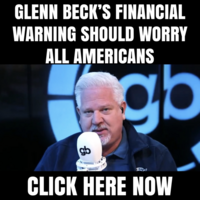 Honig has long expressed his skepticism about the efficacy of using the amendment to disqualify Trump, citing the lack of a clear procedural framework and the recent failures of related legal efforts across various states.
"I think the people who've been pushing for Trump to be barred under the 14th amendment need to acknowledge that it's over," Honig stated on Monday. "It's just over… The fundamental problem here is yes, the 14th amendment says if someone engaged in insurrection, they're disqualified. The problem is we don't have a procedure."
Last Tuesday, a judge in Michigan ruled to dismiss the legal challenge that sought to disqualify Trump from the state's 2024 ballot using the 14th Amendment's Civil War-era provision against insurrectionists. Additionally, the judge determined that the authority to decide Trump's eligibility based on this constitutional amendment does not fall within the Michigan Secretary of State's jurisdiction. The ruling represented a significant triumph for the former president.
The section was originally intended to prevent former Confederate officials and military officers from returning to positions of power after the Civil War, but its provisions are still part of the Constitution and can theoretically be applied today.
Last week, a Minnesota Supreme Court also dismissed the same lawsuit for their state. The petition argued that Trump's objections to the 2020 election violated Section 3 of the Amendment. The group that launched the petition was also involved with the suit in Michigan.
The state of Colorado is undergoing the same lawsuit to see if Trump will be on the ballot. The court cases have been marred by ambiguity due to the age and dateness of the Amendment. "Neither the Constitution nor Congress, in the one hundred fifty years since that amendment was passed, has clarified how this works,"Honig said back in October.
Trump is currently the favorite to win the presidency.