Former federal prosecutor Jim Trusty discusses the criminal probe of the Trump-Russia investigation on 'The Evening Edit' and suggests that Hillary Clinton may be trying to block John Durham from attaining a very specific set of documents that could potentially do harm to her or her associates.
The committee representing Hillary Clinton's 2016 presidential campaign wants to block Special Counsel John Durham from accessing specific documents connected to the law firm known as Perkins Coie and all the work they did for Hillary's campaign and also the Democratic National Committee – and to top it off, the firm known as Fusion GPS who seeks to research the opposition (in that case, Donald Trump and anyone running against Hillary early in the election).
As reported: "In a filing late Thursday, Hillary for America (HFA), the principal campaign committee for former Secretary of State Hillary Clinton's 2016 presidential campaign, argued that certain privileged documents should be withheld based on attorney-client privilege.
Durham's team, earlier this month, had sought the production of documents related to the work and requested the non-party entities provide "further justification for the assertion of their privilege."
Hillary For America and the DNC are the holders of the privileges at issue, according to the filing. 
Perkins Coie is the law firm that the DNC and the Clinton campaign used to fund the now-infamous anti-Trump dossier. The unverified dossier was authored by Christopher Steele, an ex-British intelligence officer, and commissioned by Fusion GPS.
John Durham has, so far, revealed a ton of information that looks better for Donald Trump than it does for Hillary Clinton and her 2016 campaign.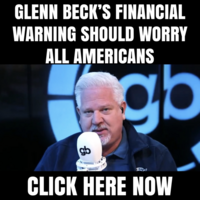 As previously reported here, it was Fusion GPS employees who were accused of sending hundreds of emails to reporters containing unverified stories to make Donald Trump look bad and drum up negative press.
Fusion GPS employees have allegedly sent hundreds of emails with unverified accusations against former President Donald Trump in hopes to trigger negative news stories about him, as revealed by Special Counsel John Durham, in a report by Washington Times.
Mr. Durham was responding to efforts of people with ties to Hillary Clinton's presidential campaign to keep potentially explosive evidence out of his hands during the upcoming trial of a Clinton campaign lawyer accused of lying to the FBI.
In a court motion filed late Monday, Mr. Durham said the slew of emails undercuts the assertion of Clinton campaign officials that Fusion GPS's research for them should be protected under attorney-client privilege.
Some of the stories pushed to news outlets, which was obviously unverified and in hopes to give former President Donald Trump bad press, was the following:
A Wall Street Journal article about a Trump adviser meeting with a former KGB official close to Russian President Vladimir Putin.
A Washington Post story about a Trump campaign adviser investing in Russia.
New York Times and Reuters articles about the FBI investigating a secret communications setup between Mr. Trump and Russia's Alfa Bank.
Some Republicans are referring to Durham's information as "dirty tricks" by Democrats, particularly the Hillary Clinton campaign.
Sen. Ron Johnson offered the following statement to the Washington Times:  "We've known for quite some time what happened here. And what the Durham indictments are just proving is how not only complicit but the Clinton campaign did this. They literally did this… What the Clinton campaign did in terms of political dirty tricks, we are still putting up with the repercussions. Would Vladimir Putin have invaded Ukraine if Trump was still in office? That's an interesting question."
The shady revelations made by John Durham now have Clinton campaign officials in defensive positions, backed up against the wall, and people like Robby Mook, Marc Elias, and John Podesta are speaking out in hopes to say Fusion GPS provided a legal service and it should be 'rendered off-limits to Mr. Durham's investigation into the origins of the FBI's Trump-Russia collusion probe.'
Critics will suggest that wanting their work off-limits means they have something to hide.
The Washington Times report further stated, about the Clinton officials getting defensive, that "They argued in affidavits that Fusion GPS's work was intended to provide legal advice to avoid liability for defamation or libel."
Even more, the three campaign officials who allegedly signed an affidavit refused to respond to requests for comments about this situation when the Washington Times reached out. They also reached out to a spokesperson for Hillary Clinton and received NO response.
None of the three campaign officials who signed affidavits responded to requests for comment from The Washington Times. A spokesperson for Mrs. Clinton did not return a request for comment.