House Oversight Committee Chair James Comer (R-KY) issued four new subpoena requests Thursday in connection with the committee's investigations into the president's son, Hunter Biden, and the family's business dealings with foreign nationals.
Just days after the committee issued subpoenas for two members of the Biden family, two of Hunter's business partners became the next subjects of the probe on Thursday. The latest subpoenas were issued to Eric Schwerin, a close associate of Hunter Biden's at Roseman Senaca Partners, and Mervyn Yan, an official with Chinese energy firm CEFC.
Comer also sent subpoenas to George Bergès, an art dealer who showcased Hunter Biden's paintings that ultimately sold for $500,000, and Elizabeth Neftali, a buyer who was later appointed to a prestigious committee by President Biden.
"The House Oversight Committee is leaving no stone unturned as we investigate President Joe Biden's central role in his family's domestic and international business dealings," Comer said in a statement.
"A plethora of bank records, texts, emails, and a transcribed interview with Biden family associate Devon Archer all show the Bidens and their business partners sold access to the highest levels of our government, including Joe Biden himself, to the detriment of America's interests," Comer's statement went on to say.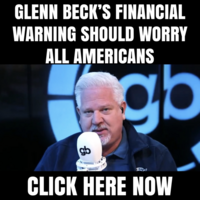 "Today's subpoenas represent another step in holding President Biden accountable. House Republicans are committed to doing the oversight work that the American people deserve," Judiciary Committee Chairman Jim Jordan (R-Ohio) said in a statement of his own.
The panel is also seeking transcribed interviews with Carol Fox, a trustee at Americore Health, LLC; associate Joey Langston, Ukrainian-American businessman John Hynansky, and associate Jason Galanis, according to a report from the New York Post.
Most of the transcribed interview requests relate to loans received by members of the Biden family. The now defunct hospital chain Americore Health is of particular interest due to the firm's business dealings with James Biden.
In total, Americore Health was responsible for for at least $600,000 in loans that the president's brother received, according to records obtained by the committee.
In March 2018, President Biden received a $200,000 check from James Biden that was described as a "loan repayment." The payment was sent the same day that James Biden received an identical payment from Americore Health.