Fox News host gives his take on lawmakers in red states going against their constituents on 'Tucker Carlson Tonight.' One of the Republicans targeted was Mitt Romney who now supports President Joe Biden's Supreme Court nominee, despite her horrendous decisions that many would consider controversial and unfit for a lifetime position on the SCOTUS.

WATCH Tucker Carlson dive in against Mitt Romney:
Tucker Carlson was not the only notable figure calling out Mitt Romney for turning his back on the Republican Party and supporting Joe Biden's controversial SCOTUS nominee.
As stated: GOP Rep. Marjorie Taylor Greene called Romney and Sens. Lisa Murkowski, of Alaska, and Susan Collins, of Maine, "pro-p-dophile" in a Twitter rant.
"Any Senator voting to confirm #KJB is pro-pedophile just like she is. There are MANY more qualified black women judges, that actually can define what a woman is, but Biden chose the one that protects evil child predators. And then Romney, Murkowski, and Collins vote for her," Greene wrote in a series of tweets Monday.
Romney, Murkowski and Collins announced that they will vote to confirm Jackson's nomination when it goes before the full Senate later this week."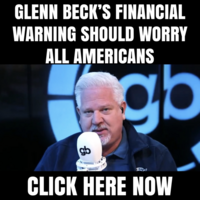 Rep. Marjorie Taylor Greene laid out a series of tweets targeting Joe Biden's SCOTUS nominee.
1. Any Senator voting to confirm #KJB is pro-pedophile just like she is.

There are MANY more qualified black women judges, that actually can define what a woman is, but Biden chose the one that protects evil child predators.

And then Romney, Murkowski, and Collins vote for her.

— Rep. Marjorie Taylor Greene (@RepMTG) April 5, 2022
2. Voting for #KJB is support for this disgusting decision from the bench.

This is repulsive @MittRomney pic.twitter.com/wYJ2xViESX

— Rep. Marjorie Taylor Greene (@RepMTG) April 5, 2022
3. How would you feel if this was one of your children or grandchildren @MittRomney? pic.twitter.com/zO56eeoXub

— Rep. Marjorie Taylor Greene (@RepMTG) April 5, 2022
4. @MittRomney votes for #KJB after he finds out she made these soft lenient judgements for horrific crimes. pic.twitter.com/qgdOFzfnKo

— Rep. Marjorie Taylor Greene (@RepMTG) April 5, 2022
5. At this point, the line is clearly drawn when it comes to voting to confirm #KJB or not.

You are either a Senator that supports child rapists, child pornography, and the most vile child predators.

Or you are a Senator who protects children and votes NO to KJB!

— Rep. Marjorie Taylor Greene (@RepMTG) April 5, 2022