New information about one of Hunter Biden's former business partners has been reported by the NY Post and suggested that person has referred to Joe Biden as "the Big Guy" in a text message. This was reportedly sent in a panic on, or around, the date that Hunter Biden's laptop was revealed to have been left behind and information about it was leaked.
WATCH the video about Hunter Biden:
A man named James Gillia, former British special forces officer who's got ties to the UK intelligence services, was talking about the report posted by the NY Post with someone who was unnamed back in October of 2020. Those messages were leaked by a whistleblower to investigators working with the GOP, who was interested in what was on Hunter Biden's laptop.
One of Hunter Biden's former business partners referred to Joe Biden as "the Big Guy" in a panicked message the same day The Post broke news of the infamous laptop from hell left behind by the president's son, The Post has learned.
NY Post stated the following: "In the message, Gilliar, 58, reassured the person that the revelations about Biden's apparent involvement in his son's foreign deals would not be damaging — regardless of the outcome of the 2020 presidential election. Gilliar was asked if "Hunter and/or Joe or Joe's campaign [would] try to make it 'Oh, we were never involved' … and try to basically make us collateral damage?"
This is where it heats up ad starts getting to the good stuff. NY Post's report continued: "I don't see how that would work for them…," Gilliar responded in the 6:07 p.m. message reviewed by The Post. "I think in the scenario that he wins they would just leave sleeping dogs lie," Gilliar added. "If they lose, honestly, I don't think that the Big Guy really cares about that because he'll be too busy focusing on all the other s–t he is doing."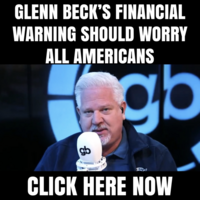 Now here goes the "Big Guy" reference once again. It appears that the identity of "the big guy" is part of a grand jury investigation into Hunter Biden's business dealings, and many people believe that Joe Biden is "the big guy" but it still needs to be fully confirmed.
NY Post stated more on the issue: "Gilliar had referenced the "big guy" as he acted as the driving force behind Hunter and his uncle Jim Biden's planned multimillion-dollar deal with Chinese energy conglomerate CEFC. In an email to Hunter, Jim and other partners on May 13, 2017, Gilliar outlined an equity breakdown in which 10% of the lucrative CEFC joint venture would be held by Hunter "for the big guy." That email, which was previously revealed by The Post, was found on the laptop Hunter abandoned at a Delaware repair shop in April 2019."
Hunter Biden was wrapped up in another scandal that included him staying in rehab while possibly spending his dad's money.
After an alleged $75k handout from his dad Joe, Hunter Biden filmed himself smoking drugs and drinking hard seltzer in a float tank while on a detox. The exclusive footage shows the president's deeply troubled son in January 2019, taking a hit from what appears to be a crack pipe at a health spa in Newburyport, Massachusetts.
At first, Hunter can be seen floating around and touching himself sexually while trippy ambient music plays in the background. After that, he briefly leaves the tank and comes back with the drugs and a can of what appears to be a Black Cherry-flavored White Claw.
Hunter then stares hauntingly into the camera with the sensory deprivation tank's fluorescent green light reflected on his drug-ravaged face, and this is the end of the disturbing video.
The revelations come after the president invited Hunter onto the White House balcony for the July 4th fireworks.
The footage was shot by Hunter after traveling to the North Shore area, near Boston, in an attempt to get sober, and after his father wired him tens of thousands of dollars for treatment and told him: "Stick with it."
His guide was Keith Ablow, the now-disgraced celebrity psychiatrist, as he tried to break free from his addiction to crack cocaine. But rather than face up to his demons, Hunter continued to get high, text messages and other evidence show, as reported.
A bombshell iPhone backup on Hunter's infamous "laptop from hell," is where the materials were found, which the New York Post first began reporting on three weeks before the 2020 presidential election.
The information could have created a serious risk of blackmail against the president's son, experts have warned.
"If a backup is decrypted and contains compromising, unsavory or even illegal material, the implication is that as the son of a sitting president, that is a huge amount of leverage over that individual," said Campbell Murray, a former global head of cybersecurity for smartphone brand BlackBerry.
"Anyone who obtained that material could say to them 'I will show the world what you've been doing or what you've been storing on your phone,'" he continued. "If that material gets into the hands of any nation state actor, foreign intelligence service or anybody with a desire to create leverage against a political party or movement, that would be a huge card for them to play."
Hunter begged his dad to send him money for the treatment in one text from early December 2018, claiming he was struggling to pay his daughters' rent, alimony, healthcare, and day-to-day bills.
"Ok, how do you want to do this? I can pay tuition directly and their housing and give you the rest," the president replied around ten minutes later.
This story syndicated with licensed permission from Frank who writes about Conservative Politics News. Follow Frank on Facebook and Twitter