Hunter Biden is going on offense, releasing an op-ed in USA Today criticizing Rudy Giuliani and Steve Bannon for pointing out his shady business practices and accusing Republicans of tanking his reputation in order to implicate his father, President Joe Biden.
The premise of Hunter's op-ed was innocuous enough: getting sober is hard, and without the support of his friends and family, Hunter writes, he would not be here for the grace of God. However, toward the second half his piece veers into a spun political diatribe about the "weaponization" of his addiction by Giuliani, Bannon, and others to rattle President Biden in the polls.
"The weaponization of my addiction by partisan and craven factions represents a real threat to those desperate to get sober but are afraid of what may await them if they do," writes Hunter.

"It is not hard to see why: My recent haircut turned into a wild conspiracy to evade drug tests, tabloids steadily splash nude pictures of me on their covers, and even a member of Congress displayed revenge porn of me on national television. My addiction doesn't justify Steve Bannon and Guo Wengui posting altered nude photos of me with 'editorial creativity over the pictures.' My addiction shouldn't permit the likes of Rudy Giuliani or a former Peter Navarro aide to debase and dehumanize me for their own gains."
All the outrage in the world, however, cannot hide the fact that Hunter is still negotiating with federal prosecutors on the terms of a guilty plea related to tax fraud and illegal gun possession. The op-ed also omits how the U.S. attorney in the case was planning to broom Hunter's charges until whistleblowers within the IRS came forward to say their investigation was being stymied by the Biden Justice Department.
From money laundering to cocaine at the White House, the trail of evidence seeming to implicate Hunter and President Biden in wrongdoings is growing by the day. The incumbent, sagging in the polls and "consumed" by the near-daily criticism of his embattled son, has angrily denied his involvement in shakedowns of Chinese businessmen despite evidence showing he personally gained income from some of Hunter's questionable overseas business deals.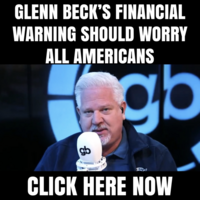 1) I pray Hunter is in fact sober, though this level of untreated narcissism suggests serious ongoing problems.
2) legit LOL at USA Today for running this on-its-face absurd interference for Biden family business corruption. pic.twitter.com/2DKPhVPtqH

— Mollie (@MZHemingway) November 2, 2023