Conservative actor James Woods has had enough of the liberal censorship and is now taking legal action in response to the bombshell Twitter Files,which showed collusion at the highest level between Twitter and left-wing organizations.
When the Hunter Biden laptop saga was taking place, Woods was censored by Twitter after he posted a Hunter Biden picture.
We later found out with the release of the Twitter Files that the DNC had requested that Twitter censor his account for sharing the photo. Twitter took their orders and followed through with the request.
During an interview with Fox News host Tucker Carlson, Woods announced he would be suing the DNC.
"I can guarantee you one thing more than anything else you'll ever hear in your life: I will be getting a lawyer. I will be suing the Democratic National Committee no matter what," Woods blasted.
"Whether I win or lose, I am going to stand up for the rights that every American – not a so-called celebrity," he continued. "I'm not a celebrity — I'm hardly recognizable anymore because my career has been destroyed by these very people."
Woods also unleashed on Twitter after the revelation was released.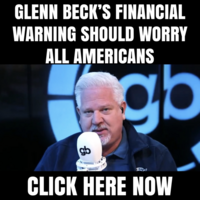 "I humbly thank the thousands of you who offered such kind words of support tonight. I wish I could respond to each of you," Woods said.
"As heartbreaking as it is to see our nation highjacked by these grifters, it is equally heartwarming to see how many Americans still love this great nation," he added.
In a Twitter reply to Elon Musk, Woods said: "Twitter acting by itself to suppress free speech is not a 1st amendment violation, but acting under orders from the government to suppress free speech, with no judicial review, is". Woods, in response, said "Agree. How would you like to fund a class action suit for those who were suppressed? I'll be happy to be lead plaintiff. Thank you, @elonmusk".
More Twitter Gate reactions from Woods can be read below:
"How is the Twitter Files chicanery any different from Watergate in sum and substance? Nixon resigned when his henchmen tried to subvert free speech. Your turn, Mr. Biden."
"Thank you, @elonmusk, for giving back to all Americans, and voices around the world, the most precious of gifts – free and open speech. I admire you and I salute you, sir."
While speaking to the Daily Wire, Woods said: "Twitter demanded that I rescind my tweet paraphrasing Emerson. It now seems they have chosen to delete that tweet from my account without my permission. Until free speech is allowed on Twitter, I will not be permitted to participate in our democracy with my voice. As long as Jack Dorsey remains the coward he seems to be, my Twitter days are in the past."
Follow me on Twitter @CollinRugg!