Bill Gates has defended himself against accusations of hypocrisy for traveling by private jet despite his efforts to combat climate change.
The co-founder of Microsoft, who is known for his strong advocacy in the fight against climate change, asserts that he is not part of the problem, but rather a solution through his significant investments in climate-related technologies.
BBC's Amol Rajan asked Gates during an interview in Kenya last week, "What do you say to the charge that if you are a climate change campaigner, but you also travel around the world on a private jet, you're a hypocrite."
Gates responded, "Well I, by the gold standard of, funding Climeworks, to do direct air capture that far exceeds my family's carbon footprint."
Climeworks, a Swiss firm, has embraced direct air capture (DAC) technology as its tool in the battle against climate change. As stated on their website, the company captures CO2 directly from the air and reduces its atmospheric concentration by relying solely on renewable energy sources, energy-from-waste, or waste heat.
In the previous year, Microsoft selected Climeworks as its first long-term supplier for carbon removal.
Bill Gates, the billionaire, also mentioned that he has invested billions of dollars towards climate innovation.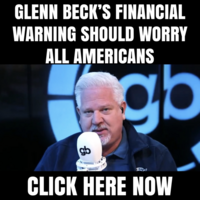 Gates continued, "I'm comfortable with the idea that not only am I not part of the problem by paying for the offsets, but also through the billions that my Breakthrough Energy group is spending, that I am part of the solution."
Bill Gates founded Breakthrough Energy in 2015 with the goal of funding and promoting the development of essential climate technologies. The company brings together the public and private sectors to encourage market formation, spur innovation, and reduce the cost of clean technology.
It also supports public policies that incentivize investment in carbon reduction and give new technologies a chance in the market. Gates has already invested over $2 billion towards climate technologies, including direct air capture, solar energy, and nuclear fission.
However, according to the World Wildlife Fund, air travel remains a major contributor to carbon emissions and is considered the most carbon-intensive activity an individual can undertake.
Bill Gates has previously advocated that wealthy nations should shift towards plant-based alternatives and abandon beef consumption in order to combat global climate change.
Gates' firm, Breakthrough Energy Ventures (BEV), along with participation from Harvest Road Group, has invested $12 million in Rumin8, an Australian-based start-up working to reduce methane emissions from cows.
Rumin8 is a climate technology company that is researching ways to reduce livestock emissions, and its latest project focuses on finding low-cost, efficient ways to produce food supplements with "anti-methanogenic properties" for livestock to consume.
"There are all the things where they feed them different food, like there's this one compound that gives you a 20% reduction [in methane emissions]. But sadly, those bacteria [in their digestive system that produce methane] are a necessary part of breaking down the grass. And so I don't know if there'll be some natural approach there. I'm afraid the synthetic [protein alternatives like plant-based burgers] will be required for at least the beef thing."