Democrats, who seem to be trying to force Americans to go green by doing absolutely nothing to reduce the current price of gasoline and other energy sources, are really applying the pressure on automakers to try and make them go even greener if you can believe it.
A new report from The Daily Wire says that both Ford and General Motors have revealed new price hikes for their electric vehicles right as the Inflation Reduction Act, which happens to include a few electric vehicle tax credits, is slated to become the law of the land.
Ford, in their recent announcement, cited "significant material cost increases and other factors," for price increases between $6,000 and $8,500 for the electric vehicles the company produces.
"The F-150 Lightning Pro, for example, will sell for $46,974 — a $7,000 increase from the $39,947 charged for last year's model. GM likewise increased the cost of its electric Hummer by $6,250 last month," the report said.
"The price hikes are comparable to the $7,500 tax credits for new electric vehicles included in the $740 billion Inflation Reduction Act, which currently awaits President Joe Biden's signature. The legislation earmarks a total of $369 billion to combat "the existential crisis of climate change," according to comments made by President Joe Biden.
"It addresses the climate crisis and strengthens our energy security, creating jobs manufacturing solar panels, wind turbines, and electric vehicles in America with American workers," he continued. "It lowers families' energy costs by hundreds of dollars each year."
The increase in prices shoots down claims the White House has made over and over again that the electric vehicle tax credits, along with increased gas prices, will help speed up the adoption of renewable energy in the United States.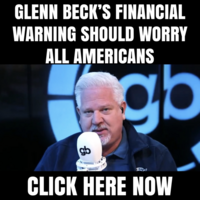 "The more pain we are all experiencing from the high price of gas, the more benefit there is for those who can access electric vehicles," Transportation Secretary Pete Buttigieg went on to tell House Transportation and Infrastructure Committee members in July.
So, basically, as noted earlier in this piece, the federal government wants to force you to buy electric vehicles and turn toward renewable energy sources, despite the fact our ability to produce these sources is hampered significantly by insufficient technology.
Nothing matters. Just the agenda. And the agenda is not protecting the environment. It's wealth redistribution.
"The national average price of gasoline was $2.38 per gallon when Biden assumed office, according to the Energy Information Administration, and increased to $3.53 per gallon by the start of the Russian invasion of Ukraine. Prices surpassed $5.00 per gallon in early June before subsiding to $3.96 per gallon as of Monday, according to AAA," the Daily Wire reported.
However, Buttigieg also claimed back in November that those who purchase electric vehicles will "never have to worry about gas prices again."
"The people who stand to benefit most from owning an EV are often rural residents who have the most distances to drive, who burn the most gas, and underserved urban residents in areas where there are higher gas prices and lower income," Buttigieg went on to say during an interview with left-leaning news network MSNBC. "They would gain the most by having that vehicle. These are the very residents who have not always been connected to electric vehicles that are viewed as kind of a luxury item."
"A study from economists at the University of Pennsylvania's Wharton School discovered that the Inflation Reduction Act would 'very slightly increase inflation' over the next two years and 'decrease inflation thereafter,' with both estimates 'statistically indistinguishable from zero, thereby indicating low confidence that the legislation will have any impact on inflation' despite its high price tag," the report said.
The infamous — and horrifically awful — Inflation Reduction Act is also set to provide a whopping $80 billion to help the Internal Revenue Service hire a staggering 87,000 new agents.
When you combine that with the fact they've also been buying up massive amounts of ammunition, this cannot be a good thing. Pretty sure we're going to see the number of audits increase drastically once the hiring starts.
Now they really are going to be robbing you at gunpoint.