President Joe Biden received a vaccine booster shot recently, which was photographed with a televised event that was shot in front of a backdrop, styled to look like the White House interior, but the set features fake windows that display a digital view of the White House Rose Garden.
WATCH:
A few days later, in front of the same digital window displays, the president held another event, a virtual gathering with business leaders.
So it is obvious that these events did not take place in the White House itself, but in the South Court Auditorium of the Eisenhower Executive Office Building which is part of the White House complex.
An outrage and mockery were followed by Biden critics who took to social media to complain about the creation of the fake set, per report.
"They gave Joe Biden a playschool desk and a fake Oval Office in a fake White House," Alt-right activist Jack Posobiec tweeted.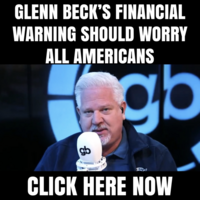 "Fake President sitting in fake oval office with fake flowers in fake window says what?" asked YouTuber Dave Rubin.
"Nothing is real with these people, it's all smoke and mirrors. But we're supposed to entrust them with all of our personal health decisions?" Charlie Kirk, Turning Point USA's Executive Director wrote.
So why was a fake Oval Office built exactly? The fake Oval Office is being used for White House events that are being broadcast, as the area is bigger than the actual Oval Office, and provides an area for journalists.
"You have to slug your way up flights of stairs because the small elevators would hold only a limited number of people," Martha Kumar, director of the White House Transition Project explained, saying that this room in the Eisenhower Executive Office Building is being used more regularly due to it being more accessible.
"That means you often had to walk. White House staff, as well as presidents, would have to make their way there, too, though they had the luxury of an elevator. With its easy access, the South Court site was welcomed by all," Kumar added.