During "The View" on Thursday, liberal co-host Joy Behar suggested that Republicans planted classified documents in President Joe Biden's home and office in an effort to help former President Donald Trump.
"I've never seen a luckier person than Donald Trump," Behar whined. "Just as we're this close to getting him, somehow these documents appear," she said, suggesting that the documents were planted.
Co-host Alyssa Farah Griffin said Biden was building Trump's defense for him ading that Biden was "wrong to have done this."
"He is wrong," Sunny Hostin added.
Co-host Whoopi Goldberg on the other hand came to Biden's defense and said people need to wait to find out "what this is" before they blast Biden for committing the same "crime" as Trump.
"Let's find out what this is first. Again, one of the things that gets me crazy is before we know, it's already been spun a specific way," she said. "I don't want to see that. I want to see someone explain to me, how it's possible that after all this time, nobody knew. Because to me, if you are missing classified information — I don't mean to laugh, but in my house, if stuff is missing, I know it's missing."
Hostin continued the conspiracy theory by asking Goldberg if she thought Republicans were "behind" the classified documents fount at Biden's office and home.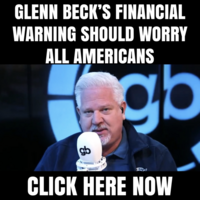 "It did originally, but not now, because one of the things he's saying is that, you know, some of the locations where the docs may have been shipped in the transition may have gotten taken and put," Goldberg replied.
WATCH:
A second batch of documents were found next to Biden's corvette at his Delaware home this week which was the catalyst which launched the appointment of a special counsel against the president.
"Attorney General Merrick Garland has appointed a special counsel to take over the investigation into President Joe Biden's potential mishandling of classified documents," CNN reported. "The special counsel is Robert Hur."
"Two special prosecutors have been appointed," CNN also reported.
"BREAKING: President Biden is the subject of a federal criminal investigation led by Special Counsel Robert Hur," investigative journalist Paul Sperry reported.
BREAKING: President Biden is the subject of a federal criminal investigation led by Special Counsel Robert Hur

— Paul Sperry (@paulsperry_) January 12, 2023
WATCH Garland's announcement below:
🚨BREAKING: Garland appoints Robert Hur as special counsel into Biden classified documents. pic.twitter.com/dzM38Y6crL

— Merissa Hansen🇺🇸 (@merissahansen17) January 12, 2023
Check out some reactions on Twitter:
AG Garland is still in the middle of it. Special Counsel report up to AG. And AG and other DOJ leadership will have to ensure consistent analyses and approaches in Trump and Biden investigations. https://t.co/EHAzrKAwSC

— Ross Garber (@rossgarber) January 12, 2023
Garland is the real enchilada.

Impeaching Biden is a waste of time.

Garland has committed actual crimes, including civil rights violations.

Impeach Garland. https://t.co/s0N9fgJqJM

— Cernovich (@Cernovich) January 12, 2023