On Friday's episode of 'The View,' co-hosts Joy Behar and Sunny Hostin sparked a buzz with their comments about AR-15s for hunting and their take on the 90s assault weapons ban.
During the show, Behar claimed, "If you shoot with an AR-15, let's say you shoot a deer, you can't eat it. Because you basically demolish the animal."
Similarly, Sunny Hostin's claim that there were no mass shootings during the assault weapons ban of the 90s faced backlash. The tragic Columbine High School shooting occurred during this period. Further controversy arose when Behar made the assertion that gun manufacturers are "making money off of dead people."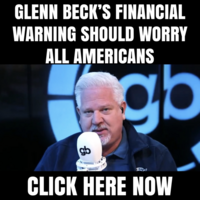 The discussion was prompted by the tragic mass shooting in Lewiston, Maine, which left 18 dead and 13 injured. As the manhunt continues for the suspect, Robert Card, authorities have expanded their search to the Androscoggin River, following the discovery of Card's car nearby.
Maine Public Safety Commissioner Mike Sauschuck commented on the ongoing search, stating that authorities are considering every possible location, including the river. "They could be dragging a diver behind them literally while that diver is checking for evidence, checking for potential bodies," Sauschuck said.
REACTIONS:
Fun fact for Democrats:

An AR-10 is 5 ARs safer than an AR-15

This is why you should support the government subsidizing them

Follow me for more gun control tips

— DC_Draino (@DC_Draino) October 27, 2023
the statement is: false. irrelevant. intentionally misleading.

— n0tsosimple (@_bhar__) October 27, 2023
#No
That is not how that works.

— ManChurch (@ManChurch_) October 27, 2023
They love to talk about misinformation, but The View is prolly one of the biggest "misinformation" outlets in the whole world.

— Joseph Maldjian (@Joseph_Maldjian) October 27, 2023
Good Lord someone put a gag order on her.

— Erika Ann Christensen (@PatriotNews76_) October 27, 2023
I sense this is 99% of non firearm owners who comment about firearm operation

Sort of like a blind man trying to describe what it's like to see a Monet painting

— CM (@not__cm) October 27, 2023