Anheuser-Busch, the brewing giant behind popular brands such as Bud Light, has reported another quarter of declining sales, marking a concerning trend for the company and its investors.
According to a recent report by Fox Business, the beer's parent company Anheuser-Busch InBev has seen its sales tumble further in the US market. This comes as a shock to many industry analysts who had predicted a rebound for the company after a series of strategic marketing campaigns and product launches earlier this year.
A snapshot of the company's Q3 earnings, as reported by AP News, paints a grim picture. Reports suggest that despite aggressive efforts to revamp its brand image and introduce new product lines, Anheuser-Busch has struggled to regain its footing in a market that's rapidly evolving.

Several factors could be contributing to the company's declining sales, but the brand's fateful decision to partner with transgender influencer Dylan Mulvaney is certainly the key culprit. In the wake of that campaign, conservative boycotts kicked off a drastic dip in Bud Light's popularity, which has continued to persist.
The rise of craft beers and local breweries has also shifted consumer preferences away from mainstream beer brands. As the trend towards organic components and local grows, numerous beer aficionados are gravitating towards niche brands rather than longstanding titans such as Bud Light.
The health and wellness movement has also led to a decline in alcohol consumption, especially among younger demographics. This shift in consumer behavior, coupled with increased competition, has put significant pressure on Anheuser-Busch.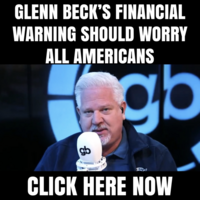 Last week the UFC announced a major partnership to promote Bud Light and its parent company Anheuser-Busch. CEO Dana White unveiled a $100 million multi-year sponsorship agreement with the pilsner brew which will see the Bud Light brand promoted at arenas, other events, and in nationwide advertising campaigns.
White pushed back on critics who questioned whether he expected the blowback. "Believe me, if you think that I got into this thinking that wouldn't happen, you're out of your mind," White said during the Power Slap 5 post-fight press conference.
"People are very opinionated about this. It's almost like through COVID. What did I say during COVID? Somebody's got to be first and there are reasons why I felt we could be first going through COVID. I knew that we would do it right. You know the story."
The longtime UFC executive then turned around and argued the deal was not about the money.
"But when it comes to Anheuser-Busch and Bud Light, everybody talks about, 'Oh you did it for money!' Hey dummies, all sponsorship deals are about money. So when you talk about being a sellout, I have multiple deals in front of me. So it's not like Bud Light showed up and they were the only option I had to get money. You know how f****** stupid that is?"
The company's leadership remains optimistic about adapting. However, with consecutive quarters of declining sales and a discontent base of customers, stakeholders are anxiously awaiting the company's next move to reverse the trend. For now, the brewing giant faces an uphill battle in a rapidly changing industry landscape.