Recent polling data reveals a significant decline in support for President Biden and the Democratic Party among Arab Americans. The Arab American Institute commissioned a nationwide poll, conducted by John Zogby Strategies, which highlighted several key findings:
Joe Biden's approval rating among Arab Americans has seen a sharp decline. In 2020, his approval stood at 74%, but by 2023, it plummeted to 29%. This decline mirrors the trends observed across the American public.
Arab Americans, who account for a significant number of voters in crucial election states like Michigan, Ohio, and Pennsylvania, have shown a dramatic shift in their political preferences. Support for Biden in the upcoming election has dropped from 59% to a mere 17%, marking a 42% decrease from 2020.
Historically, a majority of Arab Americans have shown a preference for the Democratic Party. However, this poll marks a significant shift. For the first time in 26 years of polling, a majority of Arab Americans did not claim to prefer the Democratic Party.
The data reveals that 32% of Arab Americans now identify as Republicans, while only 23% identify as Democrats. Independents have also seen a rise, overtaking Democrats for the first time in October 2023.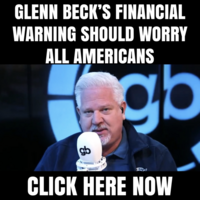 The recent outbreak of violence in Palestine and Israel has deeply affected the American community. Two-thirds of Arab Americans have a negative view of President Biden's response to the situation. Additionally, there is a growing concern within the community about the potential for increased antisemitism due to the violence.
Polling data from a different group has painted a similar picture for Biden. According to the recent Gallup poll, Biden's approval rating among Democrats has seen an 11-point decline in just one month. The administration's handling of the Afghanistan withdrawal, rising inflation, and the escalating conflict in the Middle-East, particularly the recent surprise attack on Israel by Hamas militants, have been points of contention.
While Biden pledged "rock solid and unwavering" support for Israel, he has faced criticism from members of his own party for aligning too closely with Israel and not doing enough for the Palestinians. Calls for Biden to provide more humanitarian aid to Palestinians have grown louder, especially as the crisis deepens.
The polls underscore a broader trend of declining approval for Biden. In January of his first year, Biden had an approval rating of 57%. By September, this number had fallen to 43%. Such rapid and significant declines in approval ratings are rare and could spell trouble for the Democratic Party in 2024.
Historically, the party in power tends to lose seats in Congress during midterms. With Biden's weakened approval rating, this trend could be exacerbated. The deep divisions in American politics, as evidenced by the consistently high disapproval rating of Biden among Republicans, further complicate the landscape.
Data suggests that the Democratic Party and Joe Biden have significant ground to cover, especially in key battleground states for the 2024 elections.