A key former official at the Biden State Department has been found to have directed academics on payroll with the Iranian government to infiltrate U.S. negotiations over the country's nuclear enrichment program and secure advantageous deals for its theocratic leadership.
Reporting from Semafor and the Tablet uncovers how Robert Malley, who has since been suspended, helped recruit, train, and direct outside experts with Iranian heritage to influence U.S. treatment of Iran during critical discussions on the reduction of international sanctions in exchange for assurances its nuclear capabilities would not be weaponized. During this process, Malley brought a high-level Iranian influencer Ariane Tabatabai into some of the most sensitive areas of the State Department and the Pentagon, where she served as chief of staff for the assistant secretary of defense for special operations, Christopher Maier.
Before entering U.S. government, Ariane Tabatabai had been recruited and trained by the Iran Experts Initiative, a coalition of academics and experts across various fields, usually second-generation Iranians who could be relied on to influence U.S. policy and discourse during nuclear enrichment negotiations. The IEI was reportedly funded by an arm of the Islamic Revolutionary Guards.
Ariane Tabatabai and several other Iranian-linked outsiders who made their way into U.S. government positions previously worked with Malley at the International Crisis Group (ICG) where he was president from January 2018 until January 2021 when he joined the Biden administration. During his hiring of former ICG employees, several were denied positions based on damning emails where they pledged loyalty to Iran'a Ayatollah.
One individual, Ali Vaez, wrote to Iranian officials in 2014 that it was his "national and patriotic duty" to influence U.S. policy on behalf of his adopted home.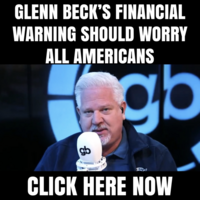 "I have not hesitated to help you in any way; from proposing to Your Excellency a public campaign against the notion of [nuclear] breakout, to assisting your team in preparing reports on practical needs of Iran," Vaez wrote to an Iranian foreign minister.
Around the same time, Ariane Tabatabai wrote to a leader of the Islamic Guard about how she co-authored a paper at ICG that found Iran should not be expected to reduce its quantity of enriched uranium as part of its agreement with the U.S.
"As I mentioned last week, Dina and I wrote an article about the nuclear fuel of Bushehr [nuclear power plant] for the Bulletin which was published today. Our goal was to show what is said in the West—that Iran does not need more than 1500 centrifuges—is wrong, and that Iran should not be expected to reduce the number of its centrifuges," Tabatabai wrote.
Taken together, the correspondence by Tabatabai, Vaez, and others indicates that Malley was intent on hiring individuals for top-secret clearance positions who were intent on delivering favorable outcomes to Iran, with whom they also felt a special kinship. Their participation in the Iran-backed IEI also shows that they accepted funding and guidance for how to spy on American policy deliberations and influence their direction.
"I know what a spy network looks like," says Peter Theroux, a veteran Mideast analyst who is now retired from the CIA, where he was awarded the Career Intelligence Medal for his service. During his 25 years at the agency, Theroux was frequently called on to analyze the Iranian regime and its foreign spying and terror networks. "This is how recruited assets speak to their handling officers. There's lots of the mood music around that correspondence saying, let me know what you need me to collect. It seems clear who's the subordinate here—what you'd call responsive to tasking."
The Biden administration, citing "privacy" concerns, simply objected to the Tablet's characterization of the operation as an Iranian spy ring.
"We have seen the [original] article, which does not presume it was a 'spy ring,' and we reject that characterization. Rob Malley remains on leave and we have no further comment due to privacy considerations. The Biden-Harris administration appointed Ariane Tabatabai to serve various roles in the U.S. government because of her expertise on nuclear and other foreign policy issues," wrote a Biden spokesperson.