Georgia's arch conservative Congresswoman Marjorie Taylor Greene (R-GA) just let her X followers know how she feels about the effort to impeach House Speaker Kevin McCarthy, writing in a post that we have to "save our country" before the weight of the Biden administration's failures "imperil us all."
Since Republicans took control of Congress earlier this year, Rep. Greene has curiously emerged as an arbiter between establishment Republicans backing McCarthy and the ultra-conservative members, led by Matt Gaetz (R-FL), who have filed a motion to remove the Republican speaker. In her post, she credits McCarthy for launching the long-awaited impeachment inquiry into President Joe Biden and said now is not the time to change leadership.
"If the Speaker is vacated, the House comes to a halt, no bills can be passed, nothing can be done until we elect another Speaker," wrote Greene.
"No one in our conference has stepped up to be Speaker other than Kevin McCarthy," she added, a sign that McCarthy's allies may be pressuring conservative members of the Republican caucus to identify an alternative or give up their cause.
I introduced articles of impeachment on Joe Biden on his first day in office.

On Oversight, we are finally conducting an impeachment inquiry bc Kevin McCarthy launched it, and our country deserves the truth about Joe Biden.

If the Speaker is vacated, the House comes to a halt,…

— Rep. Marjorie Taylor Greene🇺🇸 (@RepMTG) October 3, 2023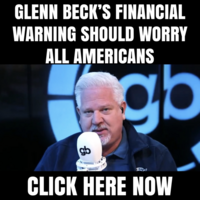 Speaker McCarthy famously endured 15 rounds of voting before reaching the majority needed to lead the House, one of the longest opening proceedings in the nation's history. Rep. Greene at the time implored her fellow conservatives to fall in line behind him, saying that a plethora of concessions were made including allowing a single member of Congress to bring a motion to vacate the speaker's position, a privilege now being exercised by Rep. Gaetz.
The latest salvo by the Florida conservative will test the resolve of his colleagues in backing McCarthy or looking forward to a new Republican leadership team that Gaetz claims will never negotiate with Democrats. He cites McCarthy's recent decision to rely on Democratic votes to temporarily fund the government as a betrayal of conservative principles.
Former President Donald Trump, widely viewed as the leader of the GOP despite not holding office, has yet to weigh in on the dispute though has in the past defended McCarthy while the California Republican has marshaled support for Trump on other occasions. His impeachment inquiry into President Biden's family business practices is also sure to provide Trump with plenty of fodder to attack the incumbent, an issue the Republican frontrunner has harped on repeatedly in recent months.