House Oversight Committee Chairman James Comer (R-KY) has indicated that subpoenas targeting the Biden family are expected to be issued "in a matter of days." Comer's allegations are severe, and suggest financial misconduct that dates back to Joe Biden's tenure as vice president.
Comer referenced the WhatsApp message disclosed by IRS employees that showed Hunter Biden discussing financial transactions with a Chinese national while his father was present. According to Comer, a sum of five million dollars was transferred into an account shortly after this message, initiating what he describes as a "money laundering process."
The announcement came during an interview with Newsmax, where Comer discussed the ongoing investigation into the financial dealings of President Joe Biden and his son, Hunter Biden.
The House Oversight Committee has scrutinized $400,000 in payments to Hunter Biden's shell companies, which Comer asserted was part of a series of transactions that eventually resulted in $40,000 ending up with Joe Biden. The figure, which represents 10% of the $400,000, is linked to a deal mentioned on the controversial laptop associated with Hunter Biden, in which Joe Biden was allegedly meant to have a 10% stake.
"We built a case that will win in court, and we've made it all the way to the personal bank records of the Bidens," Comer told Eric Bolling on Thursday.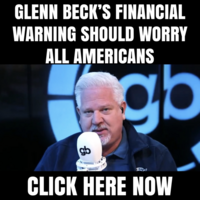 In June, text messages emerged showing Hunter Biden requesting $5 million payments from a senior official of a Chinese energy company with ties to the Chinese Communist Party (CCP).
"So now that we can trace the money, we have enough bank records that we can bring the Bidens in," Comer continued. "So we're preparing everything now to be able to serve them and try to bring them in. We've got a couple more bank statements that need to come in first, but when that all comes in, it should be in a matter of days."
"Then I think the American people who want to see this family held accountable, I think they're going to be very satisfied with the next step."
Allegations were raised by whistleblowers regarding the direct interference of the Biden Department of Justice (DOJ) in the criminal investigation involving Hunter Biden. They claim the DOJ was involved in recurring unjustified delays, a lack of transparency, and threats from the Defense Council to "delay, divulge, and deny" the investigation.
Comer explained, "With respect to the Biden family, remember there are nine of these family members that have received funds from the influence-peddling scheme. So obviously, we want to know what exactly the family did to receive the money and, you know, I hate to involve grandkids and family members like that that probably had no idea money was going into their account."
He finished, "But, unfortunately, because of the misbehavior of their family, money did go into their account, so we want to know what they knew about it and when."
In an exchange dated August 3, 2017, Hunter appeared to communicate with CEFC associate Gongwen Dong, also known as Kevin. Hunter Biden wrote, "The Biden's are the best I know at doing exactly what the Chairman wants from this [partnership]."
When asked whether he had lied about his discussions with his son regarding business deals, President Biden had responded with a simple yet firm, "No."