After weeks of issuing defenses of Hunter Biden and his business dealings, California Governor Gavin Newsom is now being grilled for his relationship with the son of President Joe Biden which included quid pro quo political donations, mingling sessions with high net worth individuals, and invitations to official White House functions.
Fox News obtained correspondence between Newsom, Hunter, and various advisors and political donors who all circled the nexus between Hunter and his overseas business partners. In some cases, Gov. Newsom over the years encouraged Hunter to pursue connections within his network of political supporters while Hunter reciprocated by offering donations or offering tickets to events at the White House.
Beginning in October 2010, Hunter Biden's business partner Eric Schwerin suggested he reach out to Newsom, then Mayor of San Francisco, as a "usual suspect" to pursue while on a visit to California. Schwerin recommended that Hunter invite Newsom to a China state dinner, which did not appear to transpire. That same year, Hunter offered Newsom's sister tickets to the White House Easter Egg Roll, which she politely declined.
The following year, Schwerin again raised Newsom as a prospect for Hunter to pursue "to bring together potential other investors in Real Estate."
In June 2014, the office of Newsom's lieutenant governor passed Hunter's information to a woman who worked for Newsom's wife on a documentary film and asked for his help in getting the film exposure in Washington, D.C. circles.
"I'd love to tell you about it and get your advice about gaining visibility for the film in DC, and how the work we're doing on gender stereotypes, especially healthy masculinity, might align with the work the Vice President is doing," said Jessica Lee, a reference to then-Vice President Biden.
Less than two weeks after meeting with Lee, Hunter received a one-line message from Newsom in which he shared his direct email address. The email began a chain of personal correspondence that continued into October 2014, when Newsom — then Lt. Governor of California — sent Hunter words of encouragement following his dismissal from the Navy after being caught with cocaine.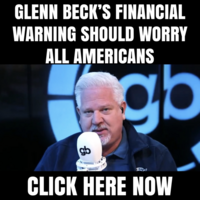 "Like so many other things in life, this will pass and you will come out of the white water stronger — Gavin," Newsom wrote to Biden an email with the subject line of "hang in there."
By April 2015, Newsom had introduced Hunter to lobbyist Eve O'Toole, someone Newsom had previously referred to as his "best friend and trusted adviser." In exchange, Hunter promised a $5,000 donation which did not appear to be made, though could have been bundled among other political donors.
One week later, Hunter hit up Mike Manatos, another lobbyist acquaintance, asking him to donate $1,000 to Newsom's looming campaign for Governor of California.
"Hunter, while we can't afford $1k, I could come with a $500 check, if that would help," Hunter's associate responded. "Understand if that would cause a problem, so just let me know."
By November 2017, Hunter was co-hosting fundraisers for Newsom, which the governor recognized gratefully in one email.
"Hunter, hope you had a great holiday & are gearing up for a great start to 2018. I wanted to follow up as I know Eve roped you into co-hosting our event in DC — grateful!" wrote Newsom.
Hunter would go on to make a personal $10,000 donation to Newsom, according to other correspondence.
The disclosures come just one day before Gov. Newsom is set to debate Florida Governor Ron DeSantis live on Fox News. The two have tangled publicly in the press, with Newsom defending his record of progressive policies on everything from Covid-19 to gun control while criticizing his colleague for relaxing regulations in the Sunshine State.
The California Democrat, who recently declined to challenge President Biden for the party's nomination, is sure to be asked tough questions about his relationship with Hunter after brushing off criticisms of his overseas business dealings which have tied him to criminal charges.
"I don't know enough about the details of that. I mean I've seen a little of that," Newsom told CNN's Dana Bash when asked if Hunter Biden did anything "inappropriate" leveraging his father's name in his business dealings.
"If that's the new criteria, there are a lot of folks in a lot of industries – not just in politics – where people have family members and relationships and they're trying to parlay and get a little influence and benefit in that respect. That's hardly unique."