Over 100 staffers from the State Department and the United States Agency for International Development have reportedly signed an internal memo accusing President Joe Biden of "spreading misinformation" regarding the Israel-Hamas conflict.
The memo, organized by a junior State Department diplomat who has been vocal on social media about Biden's pro-Israel stance, criticizes the President for his October 10 speech. In the address, Biden supported Israel following the deadly attack by Hamas.
The dissent, reported by Axios, represents a significant internal challenge to the Biden administration's handling of the situation. The memo does not specify the misinformation but implies that Biden's narrative is skewed regarding the Middle East.
In the memo, the staffers expressed their deep concern over the humanitarian situation in Gaza and the Biden administration's response to Israel's actions. They allege that Israel's measures, such as cutting off electricity, limiting aid, and conducting attacks in Gaza, which have displaced hundreds of thousands of Palestinians, amount to war crimes and crimes against humanity under international law.
The memo asserts, "Yet we have failed to reassess our posture towards Israel," continuing, "We doubled down on our unwavering military assistance to the (Israeli government) without clear or actionable redlines."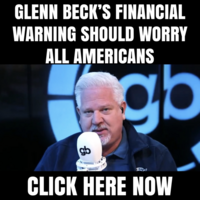 "Members of the White House and (the National Security Council) displayed a clear disregard for the lives of Palestinians, a documented unwillingness to de-escalate, and, even prior to October 7, a reckless lack of strategic foresight."
The memo calls for the U.S. government to reevaluate its approach towards Israel and to advocate for the release of hostages held by Hamas and Israel. It also criticized Biden for questioning the reported death toll in Gaza and accused some members of the White House and National Security Council of neglecting Palestinian lives and lacking strategic vision.
The State Department has recognized the existence of a dissent channel, which allows diplomats to voice policy disagreements.
On November 2, the House approved a $14.3 billion federal aid package to Israel by a vote of 226 to 196, with two Republicans voting no and 12 Democrats joining Republicans to vote yes.
Under the Republican-proposed bill, funding for the package will be reallocated from money previously set aside for the IRS under Biden's Inflation Reduction Act. Republicans have stated that the legislation will allow the U.S. to stand with Israel while fulfilling a campaign promise to GOP voters.
"Israel has every right to defend itself from the brutal attacks we have been witnessing over the past month," Republican Policy Committee Chairman Gary Palmer told Fox News.
The Biden Administration called on lawmakers to pass a massive $100 billion aid package that includes $60 million to Ukraine, tethering funding for both nations together. "It's a smart investment that's going to pay dividends for American security for generations," Biden said when announcing the package during a rare Oval Office address.
House Republicans have called for increased oversight, as well as a formal plan of action, before allocating additional funding for Ukraine.
Biden has stated that he will veto a standalone funding bill for Israel if it arrives on his desk.