The U.S. House of Representatives has approved a $14.3 billion federal aid package to Israel by a vote of 226 to 196, with two Republicans voting no and 12 Democrats joining Republicans to vote yes. Under the Republican-proposed bill, funding for the package will be reallocated from money previously set aside for the IRS under President Biden's inflation reduction act.
House Republicans have stated that the legislation will allow the U.S. to stand with Israel while fulfilling a campaign promise to GOP voters.
"Israel has every right defend itself from the brutal attacks we have been witnessing over the past month," Republican Policy Committee Chairman Gary Palmer told Fox News. "With this piece of legislation, we are helping an ally in need while also cutting funding from Joe Biden's weaponized IRS. These funds are better used supporting Israel than being used by IRS agents to audit middle class Americans," Palmer said.
The Biden Administration has called on lawmakers to pass a massive $100 billion aid package that includes $60 million to Ukraine, tethering funding for both nations together. "It's a smart investment that's going to pay dividends for American security for generations," President Biden said when announcing package during a rare Oval Office address.
House Republicans have called for increased oversight, as well as a formal plan of action, before allocating additional funding for Ukraine.
"President Biden and the Senate want to condition aid to Israel on the endless corruption in Ukraine, humanitarian aid that would be taken by Hamas, and billions to process more illegals at the border," Rep. Eli Crane (R-AZ) wrote in an X post Thursday. "The House just passed a clean Israel bill that is paid for."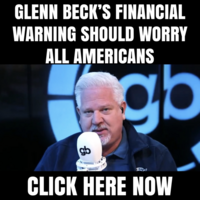 House Speaker Mike Johnson (R-LA) has stated that Senate Republicans will be advancing a similar package. ""I know our colleagues, our Republican colleagues in the Senate, have a similar measure. We believe that that is a pressing and urgent need. There are lots of things going on around the world that we have to address, and we will. But right now, what's happening in Israel takes the immediate attention and I think we've got to separate that and get it through," Johnson told Fox News on Sunday.
President Biden has stated that he will veto a standalone funding bill for Israel if it arrives on his desk.