Reports have emerged that Rep. Matt Gaetz (R-FL) is actively collaborating with Democratic members of Congress in an effort to oust House Minority Leader Kevin McCarthy (R-CA). Sources close to the situation have revealed that Gaetz has been in discussions with various members across the aisle, indicating a potential shift in House GOP dynamics.
The news comes amidst a backdrop of heightened political tension in Congress, with Republicans grappling with internal division and the challenges of bipartisan cooperation.
According to Politico, Gaetz has been privately approaching House Democrats to rally support for his efforts to remove McCarthy from the position of Speaker of the House. Gaetz's actions come as he threatens to initiate a vote to oust McCarthy if the latter collaborates with Democrats to prevent a government shutdown.
Among the Democrats Gaetz has reached out to is the Chair of the Congressional Progressive Caucus, Rep. Pramila Jayapal (D-WA). Jayapal confirmed her conversation with Gaetz, stating that the Progressive Caucus has no intentions of saving McCarthy. She also emphasized the need to address the imminent government shutdown before considering any moves against the Speaker.
"He's been talking to everybody about it," Jayapal said to Politico. "I told him in our caucus, in the Progressive Caucus, we're not planning to save McCarthy — for a whole host of reasons. And so, we really need to get through the shutdown first."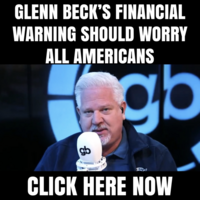 Gaetz refuted claims of discussing the matter with Democrats, asserting to Politico that it's "false" to suggest he was seeking their support for a potential vote to remove McCarthy from the speaker position. He emphasized his primary concern is "killing" the upcoming short-term spending bill that McCarthy plans to present for voting this Friday.
The move by Gaetz has not been well-received by some within the Republican Party, with certain members accusing him of hypocrisy. An anonymous McCarthy-supporting Republican expressed strong disapproval of Gaetz's actions, hoping for a resolution from the House Ethics Committee's ongoing investigation into Gaetz that could lead to his removal.
Gaetz and McCarthy have butt heads over time. Last Tuesday, Gaetz took to Twitter to publicly challenge McCarthy, venting his frustration over what he perceived as inaction regarding the investigation into Hunter Biden. The move by Gaetz was a clear indication of the growing impatience within certain factions of the GOP.
.@SpeakerMcCarthy, after eight months of inaction, I have taken the liberty of drafting a subpoena to Hunter Biden.

It simply requires your date and signature.

Millions of Americans are wondering if you're serious. pic.twitter.com/FgIInelyaX

— Rep. Matt Gaetz (@RepMattGaetz) September 19, 2023
Earlier this September, Gaetz took direct aim at McCarthy on the House Floor, accusing him of failing to uphold the agreement that led to his election as Speaker in January.
"Mr. Speaker, you are out of compliance with the agreement that allowed you to assume this role." He went on to list the perceived failures of McCarthy's tenure, including the lack of a vote on term limits, balanced budgets, and the full release of the January 6 tapes. Gaetz also criticized the Speaker for not holding the Biden family accountable, saying there has been "insufficient accountability for the Biden crime family."
Gaetz also criticized McCarthy's leadership for not preparing adequately. "There is no way to pass all the individual appropriations bills now," Gaetz lamented.
"At least if we take votes, the American people get to see who's fighting for them," he said. He foreshadowed the possibility to vacate the chair and even suggested that Democrats might come to McCarthy's rescue. If that were to happen, Gaetz vowed to "lead the resistance to this uniparty."
Gaetz had made his intentions clear: "I know that Washington isn't a town where people are known for keeping their word. Well, Speaker McCarthy, I'm here to hold you to yours."