Presidential contenders Robert F. Kennedy Jr. and Vivek Ramaswamy are scheduled to address the audience at the Conservative Political Action Conference (CPAC), commencing on October 18, as revealed by a press release exclusively acquired by the Daily Caller.
"Robert F. Kennedy Jr. has a unique voice in advocating for the defunding of the weaponized bureaucracy and ensuring the constitutional right of medical freedom," Matt Schlapp, CPAC Chairman, told the Daily Caller.
"Kennedy joining such an important event is a reflection of the splintering of the left-wing coalition that has gone full woke Marxist to the point that traditional liberals don't feel welcome anymore."
Last week Kennedy Jr., a lifelong Democrat, declared his intention to run as an independent candidate in the 2024 presidential election. The Kennedy name has long been synonymous with American politics, with several family members having served over the years. A Kennedy campaign insider shared with Mediaite, "Bobby feels that the DNC is changing the rules to exclude his candidacy so an independent run is the only way to go."
On the other hand, Ramaswamy has been the surprise candidate for the Republican party this election season. Seemingly coming out of nowhere, he has put himself in serious contention as the "number two," rivaling DeSantis in many polls as they sit behind former President Donald Trump.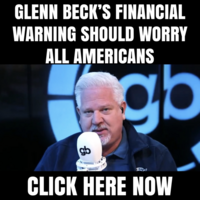 "We are also honored to have Vivek Ramaswamy – a true patriot and rising star fighting for the values of life and liberty for every American," Schlapp continued. "Ramaswamy has made a massive impact on the political scene in a short amount of time. He comes from the world of business and is willing to courageously fight the woke agenda of corporate America."
Over the years, the CPAC has become a significant event in the conservative political calendar, often serving as a platform for conservative leaders and presidential hopefuls to share their vision and connect with the base.
CPAC usually features a straw poll, which is seen as an indicator of conservative opinion and can give a sense of which politicians are favored by the base for future elections, and particularly presidentials. The conference also provides a platform for conservative organizations and causes to network, share ideas, and rally support.
The event usually draws a large audience and significant media coverage, and its agenda often reflects the priorities and ideological direction of the conservative movement in the US.