Robert F. Kennedy Jr., a prominent environmental lawyer and member of the storied Kennedy political dynasty, has declared his intention to run as an independent candidate in the 2024 presidential election. The Kennedy name has long been synonymous with American politics, with several family members having served over the years.
On Friday, a Kennedy campaign insider shared with Mediaite, "Bobby feels that the DNC is changing the rules to exclude his candidacy so an independent run is the only way to go."
Kennedy Jr. has expressed his frustration with Democrats on multiple occasions in the past. In April, he spoke out against the party's decision not to hold primary debates ahead of the 2024 presidential election.
In an interview with The Epoch Times, Kennedy said, "Debates and town halls are part of the democratic process. We're living in a time when there's a lot of Americans who believe our democracy is broken. And I think both political parties have to bend over backwards to start restoring faith in democracy and electional integrity."
"Americans think the entire system is rigged against them," he continued. "And if the DNC goes through with this—its plan to not have debate—I think that will serve as … an unfortunate confirmation to a lot of Americans that the system is indeed rigged."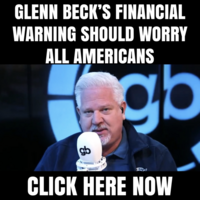 Kennedy, a more middle-leaning Democrat, has also garnered distaste from Democrats as well. In July, House Minority Leader Hakeem Jeffries (D-NY) held a press conference attacking the presidential candidate, labeling RFK's campaign as a "false flag operation."
"The notion that Republicans would give a congressional platform to Robert F. Kennedy Jr., who peddles anti-semitic tropes and baseless xenophobic conspiracy theories, which together are directed at the Jewish community and the Chinese-American community, is unbelievable. Which is why you can't take my Republican colleagues seriously when they tell you that they believe in tolerance," Jeffries said.
"His whole campaign is being run by right-wing political operatives who have one objective, try to take down President Joe Biden. That's why Robert F. Kennedy Jr. was given a congressional platform on this week, of all weeks, because my extreme Maga Republican colleagues are really not interested in doing anything meaningful to improve the economy."
Kennedy Jr. has always stirred the political arena with his unconventional views. As a vocal critic of big pharma and the Ukraine war, eyes will be on him to see if he can galvanize enough support. However, he could also take away conservative votes from Trump.
Political analysts have long speculated that Kennedy Jr. could've been Trump's VP. In April, as both campaigns began to heat up,  American political consultant Roger Stone was one of many to speculate on the idea.
"Kennedy and President Donald Trump were good friends prior to Trump's elevation to the presidency," Stone explained.
"It has been reported that Trump, who shared Kennedy's concerns regarding the link between vaccinations and autism, had promised RFK the appointment of a balanced blue-ribbon commission to study and report to the President on the safety and effectiveness of vaccinations."