In a snarky retirement speech, General Mark A. Milley, the Chairman of the Joint Chiefs of Staff, reiterated his commitment of the U.S. military to the Constitution. The remarks, however, appeared to be a veiled critique of former President Donald Trump.
Gen. Milley declared, "We don't take an oath to a tribe. We don't take an oath to a religion. We don't take an oath to a king or a queen or to a tyrant or a dictator. And we don't take an oath to a wannabe dictator."
While Milley and Trump had moments of cooperation, there were also notable tensions, especially as depicted by media and reports from books.
"We don't take an oath to an individual. We take an oath to the Constitution and we're willing to die to protect it."
WATCH: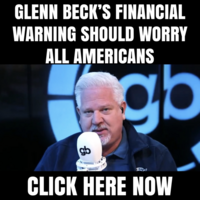 There were reports, particularly in Bob Woodward and Robert Costa's book "Peril," that depicted General Milley as deeply concerned about Trump's state of mind and potential actions in the wake of the 2020 presidential election.
According to these reports, Milley went so far as to reassure his Chinese counterpart that he would warn them if there was any imminent U.S. military action against China, a claim that generated significant controversy. Some argue Milley's alleged actions amount to treason.
REACTIONS:
This guy called communist China to assure them he'd protect them from attack and then he's trying to act like the good guy. The Constitution says President Trump was the Commander-in-Chief, not him.

— kenny (@crankygameplays) September 29, 2023
I'm old enough to remember when this guy told us the drone strike that killed seven kids was a "righteous strike."pic.twitter.com/BQLmpzbg9t

— Western Lensman (@WesternLensman) September 29, 2023
Cooked that man 😭😭😭

— Saint Pablo (@Devonte_05) September 29, 2023
Treasonous to the end. Good riddance.

— Never forget 🇺🇸❤️ (@kathy25932350) September 29, 2023
They say this about everyone who doesn't want another war, or doesn't want unchecked massive wasteful spending. So boring. Mealy mouth Miley should be in jail for treason.

— Melanie🇺🇲 (@mefbama) September 29, 2023