U.S. Rep. Mike Johnson (R-LA) has secured the Republican conference's nomination for House Speaker after several rounds of voting on Tuesday evening. Johnson will be the second nominee in less than 24 hours after House Majority Whip Tom Emmer (R-MN) withdrew from the race almost immediately after securing the conference nomination.
House Republicans worked through a total of eight nominees throughout the day, with Emmer emerging victorious by a slim majority. Shortly after Emmer was confirmed as Speaker designee, a number of House Republicans stated that they would not be supporting him on the floor. Former President Donald Trump soon weighed in on the race, stating that Emmer was a "globalist RINO" and bandwagon MAGA Republican.
Before long, Emmer dropped out of the race, leading to a series of ballots with eight different candidates.
Options soon narrowed down to Rep. Byron Donalds (R-FL), Mike Johnson (R-LA) and Kevin McCarthy (R-CA), who reportedly re-entered the fray in a last-minute bid to regain the gavel. Donalds eventually threw his support behind Johnson, according to Rep. Anna Paulina Luna (R-FL), paving the way for the Louisiana congressman to become Speaker designee shortly before 10 p.m.
Reporters invited in as Johnson says they are turning new leaf: "This group is ready to govern" pic.twitter.com/5VrdqzchVB

— Olivia Beavers (@Olivia_Beavers) October 25, 2023
Politico reporter Olivia Beavers reported that Republican members erupted into chants of "Mike!" and invited reporters into the room to affirm their unity behind Johnson. "This group is ready to govern," one lawmaker said, according to Beavers.
Johnson stated that a floor vote would be scheduled for Wednesday at 12 p.m. ET in order to "make this official," adding that the GOP conference is "united."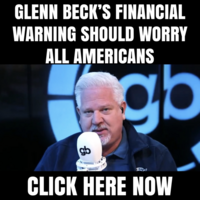 If Johnson is indeed elected House Speaker, he will do so as the fourth nominee 21 days after McCarthy was ousted.