The House GOP's establishment wing has seemingly emerged triumphant, with House Majority Whip Tom Emmer (R-MN) securing the nomination for the House Speaker role after the conference's fifth round of closed-door voting today. However, the selection process has not been without controversy.
This outcome follows three unsuccessful attempts by hardline conservatives to position Rep. Jim Jordan (R-OH) as the ideal candidate. Jordan's once-promising candidacy was driven by the need for a fresh direction for the House GOP, different from former Speaker Kevin McCarthy (R-CA).
Surprisingly, Gaetz, who once led the charge against McCarthy, is now channeling his energies to back Emmer, a McCarthy confidant. Gaetz's support for Emmer closely follows his backing of House Majority Leader Steve Scalise (R-LA), another associate of McCarthy. However, Scalise's bid for the speakership fell short, providing Jordan with an opportunity to step into the ring.
Before serving in the U.S. House of Representatives, Emmer was a member of the Minnesota House of Representatives from 2005 to 2009. He has been known for his conservative stances, advocating for reduced government spending and lower taxes. Emmer has also advocated for a variety of conservative causes, including reduced government regulation, pro-business policies, and strong national defense.
Not all are pleased, however. After the nomination was revealed, Rep. Troy Nehls (R-TX) weighed in on the race, stating that if Emmer is proposed, he'll nominate Donald J Trump. The statement was made during an interview with Benny Johnson.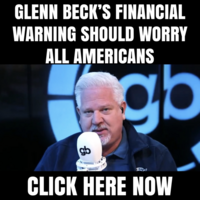 Nehls mentioned, "Benny, what's the matter with that idea? Tell me, the leader of our party, I think he would be great!"
The House GOP's guidelines stipulate that the voting process will persist throughout the day. This will continue until one candidate from the field of six accumulates a majority vote from the 221-member caucus. The ongoing struggle to find a nominee that can amass the required 217 votes in a full House vote has been more than evident.
With the Democrats likely to stand united, any GOP nominee can lose no more than four votes. Notably, during his third bid, Jordan witnessed a defection of 25 caucus members.
Although Rep. Emmer's voting history has faced criticism from certain conservatives, Rep. Scott Perry (R-PA), the head of the hardline House Freedom Caucus, chose to remain neutral. Perry commented, "Nobody is perfect."
The pressing need for decisive action is evident, especially as the House has been paralyzed, making it challenging to pass crucial bills, including those pertaining to the continuation of government funding, assisting Israel in its conflict with Hamas, and authorizing funds to fortify the nation's southern border.
Echoing the urgency, Rep. Steve Womack (R-AR) remarked, "At some point in time, we're gonna have to fish or cut bait, as we say in Arkansas. We're gonna have to get this thing behind us."