On Monday former President Donald Trump broke his silence on the tumultuous race for the next Speaker of the House. Nine candidates have now thrown their hats into the ring following Rep. Jim Jordan's withdrawal.
When asked about the situation in the House, Trump expressed optimism, believing that a solution is on the horizon. He stated, "Well, I think it's going to get solved, and when it does, it'll be a beautiful thing, it'll teach a lot of people about democracy."
"I said, 'There's only one person who can do it all the way.' You know who that is? Jesus Christ," Trump joked.
"If Jesus came down and said I want to be speaker, he would do it. Other than that, I haven't seen anybody that can guarantee it. But at some point, I think we're going to have somebody pretty soon."
Despite the uncertainty surrounding the Speaker race, one name that has been standing out is Rep. Byron Donalds (R-FL). Known for his conservative leanings that resonate with the MAGA 'America First' faction, Donalds is gaining traction among his colleagues.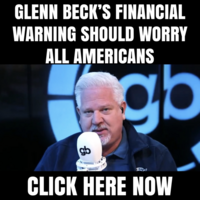 The Republican Party has been at odds with each other for weeks now, struggling to find momentum to elect a new speaker.
Donalds' decision to run for Speaker follows his earlier move in January when he voted against former House Speaker Kevin McCarthy. His consistency and appeal have earned him endorsements, and his alignment with Trump could potentially tilt the balance in his favor.
The Speaker's race has not been without its controversies. Rep. Ken Buck recently revealed he had been forced to change office locations due to pressure and threats resulting from his refusal to support Jim Jordan's candidacy. The political turmoil surrounding the House Speaker election is unfolding against a backdrop of major international issues, as well as an upcoming election season.