New Hampshire has decided to maintain its tradition of holding the first presidential primary in the nation, a move that directly challenges Joe Biden and the Democratic National Committee (DNC). The DNC's attempted reshuffling of the early states aimed to empower minority voters and reflect the party's "diversity."
New Hampshire Secretary of State Dave Scanlan announced that the state will likely hold its primary on January 23, 2024. This decision puts New Hampshire at odds with the DNC's new presidential nominating calendar, which had moved South Carolina to the lead position on February 3, followed by New Hampshire and Nevada three days later.
"I'm going to say a few things about why the New Hampshire primary is important to hold the lead-off position, and then I'll announce the date," Scanlan mentioned to Fox News Digital just before revealing his decision at the State House in Concord.
SOON: Secretary of State Dave Scanlan set to announce the date of New Hampshire's Presidential Primary

He'll do so standing in front of flags New Hampshire soldiers took into battle in South Carolina during the Civil War pic.twitter.com/JSEqcbZ3W0

— Mike Memoli (@mikememoli) November 15, 2023
Scanlan stated, "The narrative from the Democratic National Committee (regarding New Hampshire's lack of diversity) is not the real reason why this is going on, and there are more important reasons why New Hampshire should go first, and I'll be discussing those tomorrow."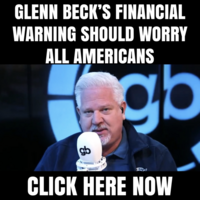 However, New Hampshire's move to retain its first-in-the-nation status, a century-old tradition, is seen as a rebuke to the DNC and President Biden. The state's law mandates holding the first presidential primary a week ahead of any similar contest. This defiance could result in New Hampshire facing sanctions from the DNC, including the loss of half of its delegates to the national convention.
New Hampshire holds a unique and historically significant position in the U.S. presidential election process. The state has held the first primary in the U.S. presidential election cycle for over a century. The tradition started in 1920, but it wasn't until the 50's when the New Hampshire primary gained its significant status and candidates began to use it as a part of their campaign strategy.
The state is known for its "retail politics," where candidates engage in small-scale, personal campaigning. This approach is seen as a way for voters to have direct, face-to-face interactions with presidential hopefuls.
New Hampshire law mandates that its primary must be held at least seven days before any "similar election" in another state. This law is designed to ensure that New Hampshire maintains its first-in-the-nation status. The exact date of the primary is not fixed far in advance. It is determined by the New Hampshire Secretary of State, who sets the date based on the primary schedules of other states to comply with state law.
The primary is seen as a critical testing ground for presidential candidates. A strong showing can provide momentum (often called the "New Hampshire bounce"), while a poor performance can be critically damaging. Despite its small size, New Hampshire's early primary gives it disproportionate influence in the nomination process. Candidates often spend considerable time and resources in the state.
Republican Gov. Chris Sununu, known for his criticism of the president and the DNC regarding their efforts to change the calendar, is expected to be present at Scanlan's announcement and give a speech.
"Joe Biden has completely screwed this up for himself and for the Democrats," Sununu expressed in a Fox News interview in September. "We're going first, no matter what." Additionally, the governor contended that "it's just insulting. The president has insulted the Democrats of this state."
New Hampshire's population is predominantly white, leading to criticisms that it does not reflect the diversity of the Democratic Party. A significant portion of New Hampshire's electorate is registered as "undeclared" and can choose to vote in either party's primary, adding an element of unpredictability.
Some Democrats have argued that states like Iowa and New Hampshire, which are less diverse, should not hold such significant sway in determining presidential nominees.