The case against Fabian Marta, a Missouri native who was arrested on a charge relating to child kidnapping, was dismissed Monday after a jury opted not to indict. Marta's case had generated national interest because he was identified as one of more than 6,000 investors for the crowd-funded summer hit Sound Of Freedom.
In August, police said Marta had helped another man "harbor" two girls in an apartment. Police alleged that Marta prevented the girls from returning to their mother by stopping the police from entering the apartment, according to KSDK.
The case was ultimately dismissed Monday after a St. Louis jury, as well as the state of Missouri, found no evidence of a crime. "Now comes the State of Missouri and enters a memorandum of Nolle Prosequi in the above-styled cause for the reason that this matter has been presented to the St. Louis Circuit Court Grand Jury and the State has insufficient evidence to obtain a conviction," reads a memorandum on the now dismissed case.
"We are obviously thrilled that the grand jury did not indict and this case was dismissed," said Scott Rosenblum, Marta's attorney. "I said from the beginning Mr. Marta should never have been charged."
The case had become a popular punching bag for corporate media outlets and leftist pundits after Marta had reportedly donated to Angel Studios' Sound of Freedom. The anti-child trafficking film became the summer's unexpected hit, though corporate media outlets strongly opposed the film. A review from The Guardian described Sound of Freedom as "Q-Anon adjacent, while NPR claimed that the "Christian thriller" was "fueling conspiracy theories."
Despite the fact that Marta was one of 6,000 investors who contributed to the film, left-leaning and corporate media outlets ran headlines that made readers believe that Marta was the main financial backer of the film. "Sound of Freedom' funder charged with child kidnapping amid controversy, box office success," reads a headline from USA Today after the arrest. An article from Newsweek failed to mention that the film was crowd-funded by more than 6,000 people until the 12th paragraph.
Marta previously described the case as "bogus" after a court appearance on August 28.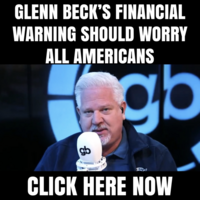 Court Aug 28th

Truth always prevails pic.twitter.com/bzsPStjddJ

— Fabian Marta (@FabianMarta) August 28, 2023