Appearing on "Tucker Carlson Tonight" on Thursday evening, Rep. Marjorie Taylor Greene (R-GA) demanded a full audit of the aid sent to the Ukraine and insisted that not all Republicans are in favor of greenlighting President Biden's provision of endless aid to the Ukrainians.
That comment came when Tucker said, "You seem to be fighting, still a year later, a pretty lonely battle on the Republican side to wake up your own party to what they're supporting, which is Joe Biden's chief and craziest policy aim."
Responding, Rep. MTG said "Well, it doesn't feel very lonely from my standpoint, Tucker. You know, we just heard Mike McCaul, one of my colleagues in Congress, talk about bipartisan support for this war against Russia in Ukraine.
Continuing, she went on to state that she is reintroducing a bill which would require a full audit of the tens of billions of dollars sent to the Ukraine. Speaking on that bill, she said "It's going to force Congress to give the American people an audit. And that is exactly what the American people need, an audit of Ukraine, because we have no idea where all this money's going."
Though the bill has been introduced in the House previously and failed, Rep. MTG insisted that the outcome would be different this time, saying "I'm introducing this resolution, and I'm looking forward to seeing my Republican colleagues support it."
MTG then proceeded to introduce a resolution demanding such an audit, as the Washington Examiner reported, saying:
Rep. Marjorie Taylor Greene (R-GA) has reintroduced a bill that would force an audit of all military aid the United States has sent Ukraine since the Russian invasion one year ago.

Greene's legislation comes as the U.S. has committed tens of billions of dollars in military assistance since Russia invaded Ukraine last February. The Georgia Republican introduced the resolution of inquiry in the House on Friday, marking the one-year anniversary of the invasion.
Marjorie Taylor Greene on Tucker Carlson's show characterizes Putin's war as "this war against Russia in Ukraine" pic.twitter.com/Nnm7laDZ4X

— Aaron Rupar (@atrupar) February 24, 2023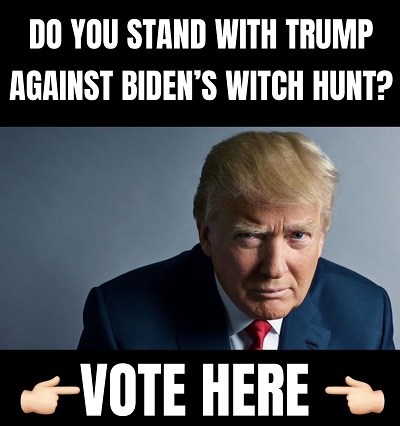 The morning after Rep. MTG's appearance on Tucker and call for an audit, the Biden White House announced yet more aid for the Ukraine in a statement released by the White House Briefing Room. In the statement, the administration said:
Today, the Department of Defense (DoD) announced an additional security assistance package for Ukraine under the Ukraine Security Assistance Initiative (USAI). These capabilities include several new Unmanned Aerial Systems (UAS), Counter-Unmanned Aerial Systems (C-UAS) equipment to strengthen Ukraine's air defenses and help protect its people, and electronic warfare detection equipment to bolster Ukraine's ability to repel Russia's aggression. The package also includes a large amount of ammunition for 155mm artillery systems and High Mobility Artillery Rocket Systems (HIMARS) that have proved so effective on the battlefield, as well as mine clearing equipment and secure communications support equipment. 
Secretary of Defense Lloyd Austin, announcing that new military aid and commenting on the shocking amount of military aid already sent, said "The United States has rallied the world to support Ukraine and hold Russia accountable. Under President Biden's leadership, the United States has committed more than $32 billion in gamechanging security assistance to Ukraine over the past year."
The announcement of yet more military aid comes alongside the announcement of nearly $10 billion in more economic aid. Reminding readers of that aid, the Biden White House said "This week, the United States began disbursing $9.9 billion in grant financing, thanks to the bipartisan support of Congress, to help Ukraine meet the critical needs of its citizens, including healthcare, education, and emergency services."
Featured image credit: screenshot from embedded video