In a recent article, The New York Times made a notable shift in its description of Hamas, initially referring to them as "terrorists" and later toning down the terminology to "gunmen." The article detailed the devastating aftermath of attacks near Gaza, where evidence of civilian massacres by Hamas was discovered by Israeli soldiers.
Published on Tuesday, and updated the following day, the Times painted a grim picture of the situation: individuals were brutally killed while waiting for buses, partaking in festivities, or simply going about their daily routines.
As Israeli forces work to regain control of areas near the Gaza Strip, they uncovered countless bodies in homes riddled with bullets, on streets, and in gardens.
Still, the Times thought it necessary to switch the "terrorist" adjective to "gunmen" before eventually reverting back to "terrorist" after widespread backlash.


The report stated that Hamas, in their violent spree, targeted over 20 sites in southern Israel, leading to the tragic death of more than 1,000 people, including innocent women and children. Furthermore, around 150 people were reportedly abducted.
While officials from Israel, the U.S., Europe, and the United Nations have unequivocally condemned the violence, the New York Times' decision to alter its terminology raises more questions.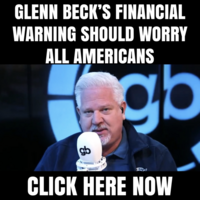 The play on words allowed the Times to downplay the severity of the acts committed by Hamas. One can't help but wonder why The New York Times lacked the conviction to consistently label Hamas for what their actions qualify them as – terrorists.
They aren't the only ones either. Canada's largest state-sponsored news organization has been tamping down on reporters' description of Hamas insurgents as "terrorists," claiming that the designation is one of opinion, not fact.
Fox News reported on the strict new guidelines presented by the Canadian Broadcasting Corporation to its newsroom which argues that describing Palestinian forces as terror-driven draws the news organization into the "heavily politicized" arena of determining what qualifies as terrorism in the modern era.
"Do not refer to militants, soldiers or anyone else as 'terrorists.' The notion of terrorism remains heavily politicized and is part of the story," CBC's director of journalistic standards, George Achi, wrote in a letter to his staff where he stressed that any individual's description of Hamas actors as terrorists should be qualified as an "opinion."
"Even when quoting/clipping a government or a source referring to fighters as 'terrorists,' we should add context to ensure the audience understands this is opinion, not fact," he added.
Publication of the letter was first obtained by StopAntisemitism, a leading nonpartisan authority on Jewish hate. Achi instructed reporters to not describe Gaza as an independent territory since 2005, when Israel ordered total disengagement from the region that stretched back to 1967.
"Please do not describe 2005 as 'the end of the occupation' as Israel has maintained control over airspace, seafront, and virtually all movement into or out of the area," the email said. "Our description should be fact-based, referring to the end of permanent Israeli military presence on the ground."