Law enforcement officials in Maine have identified the shooter in Wednesday night's shooting rampages in the state's second largest city of Lewiston as Robert Card, a firearms instructor who was recently discharged from a mental health facility after hearing voices. Card, whose date of birth has been listed as  4/4/1983, is considered armed and dangerous. He is believed to be operating a white Subaru with a black bumper.
Card's name had been circulating as a potential suspect after his name was mentioned on a local police scanner. The report was confirmed after the Lewistown Police Department named him as a person of interest in a Facebook post about an hour before midnight, local time, on Wednesday.
Card is believed to be in the Army reserve stationed out of Saco, Maine. He was reportedly admitted to a mental health facility for two weeks over the summer and subsequently released.
"Law Enforcement is attempting to locate Robert Card 4/4/1983, as a person of interest regarding the mass shooting at Schemengees Bar and Sparetime Recreation this evening," reads the statement. "CARD should be considered armed and dangerous. Please contact law enforcement if you are aware of his whereabouts."
#DEVELOPING: At least 20 people are dead in mass shootings in at least two locations in Lewiston, according to CNN. Police have identified the suspected shooter as 39-year-old Robert Card.

DETAILS: https://t.co/TJNtWDIidu pic.twitter.com/KL420pLfi8

— CBS 13 News (@WGME) October 26, 2023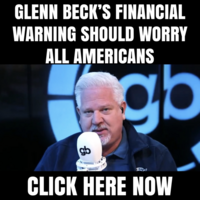 Both CNN and NBC News have reported that at least 22 people have been killed while dozens of others have been wounded after a gunman, believed to be Card, opened fire at multiple locations.
Police first responded to reports of a shooting shortly before 8 p.m. local time. Shootings were reported at the Sparetime Recreation and the Schemengees Bar, located roughly four miles apart.
Card is believed to be driving a white 2013 Subaru Outback and is considered armed and dangerous.
Federal agents from both the FBI and ATF have responded to the scene in order to assist with the investigation and ongoing manhunt. The White House has confirmed that President Biden spoke with Maine Governor Janet Miller and offered assistance.
"The President spoke by phone individually to Maine Governor Janet Mills, Senators Angus King and Susan Collins, and Congressman Jared Golden about the shooting in Lewiston, Maine and offered full federal support in the wake of this horrific attack," the White House said in a statement.
This is a developing story.