At least 16 people have reportedly been killed and several others wounded after at least one gunman opened fire at multiple locations in Lewiston, Maine.
Shootings have been reported at a bowling alley, restaurant, and a recreation center after reports of an active shooter first emerged around 7:15 p.m. ET. Lewiston Police said in a Facebook post that they were dealing with an active shooter situation and urged residents to shelter in place.
"Please stay off the roads to allow emergency responders access to the hospitals," police said.
Central Maine Medical Center has confirmed that it was dealing with a "mass casualty, mass shooter event" and were coordinating with local hospitals on admitting patients.
CNN has reported that at least 16 people have been killed with dozens of others wounded as a result of the shootings.
Police have confirmed that they are searching for at least one gunman and have uploaded two photos in a Facebook post. One photo shows the alleged suspect, a light-skinned man wearing a light brown shirt and blue jeans while armed with a semiautomatic rifle.
Police have also released photos of a vehicle being sought in connection with the shootings, a white SUV hybrid that may have a black bumper.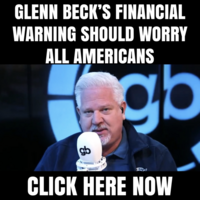 NEW PHOTOS: CAR AND SUSPECT in Lewiston, #maine active shooting situation. @newscentermaine

Please contact the Lewiston Police at 513-3001 ext.. 3327 if you recognize this vehicle. It is believed that the front bumper may be painted black. @LewistonMainePD pic.twitter.com/raBoVJN3qR

— Chris Costa (@ChrisCostaTV) October 26, 2023
Residents of Lewiston and neighboring communities have been urged to shelter in place as a manhunt for the suspect is underway.
Maine Governor Janet Mills confirmed that she had been briefed on the situation and will be coordinating with local officials.
This is a developing story.
UPDATE: 10:55 p.m., ET
Both CNN and NBC have reported that the death toll has risen to 22 late Wednesday night. Law enforcement sources also confirmed that "dozens" of additional victims had been wounded.
Lewiston Police said in an earlier Facebook post that they were dealing with an active shooter incident at Schemengees Bar and Grille and Sparetime Recreation, a bowling alley roughly four miles away.
Another shooting was reported at a Walmart Distribution Center shortly after 8 p.m., according to a report from the New York Daily News.
Law enforcement officials have identified the suspect as Robert Card, a firearms instructor in the US Army reserve who was recently discharged from a mental health facility after hearing voices and suffering hallucinations.
Card has not yet been located.
Law enforcement has officially named Robert Card as the #Lewiston #Maine person of interest. DOB: 4/4/83.

Card is considered armed and dangerous. We have no indication that there has been an arrest made despite widespread reporting online. Be careful what you repost. pic.twitter.com/m5v8pCgPah

— Alex Caprariello (@alcaprari23) October 26, 2023
This is a developing story.