On Friday, former President Donald Trump took to social media to announce the indictment of his former aide, Walt Nauta.
Trump defended Nauta's character on Truth Social, claiming that the Department of Justice (DOJ) and the Federal Bureau of Investigation (FBI) are engaged in a corrupt mission to tarnish the lives of individuals associated with him.
In a series of Truth Social posts, Trump expressed his outrage over the impending indictment, labeling the DOJ as the "Department of Injustice." He described Nauta as a "wonderful man" who had served with pride in the U.S. Navy, alongside Trump during his tenure in the White House, and then as his personal aide in his post-presidential life.
Trump went on to commend Nauta for his dedication and accused the FBI and DOJ of attempting to ruin Nauta's life by coercing him into making negative statements about the former president. "They are trying to destroy his life, like the lives of so many others, hoping that he will say bad things about 'Trump,'"
Trump wrote, expressing his belief that the motive behind the indictment was a political witch hunt against him. He further proclaimed Nauta's strength, bravery, and patriotism, lauding him as a "Great Patriot."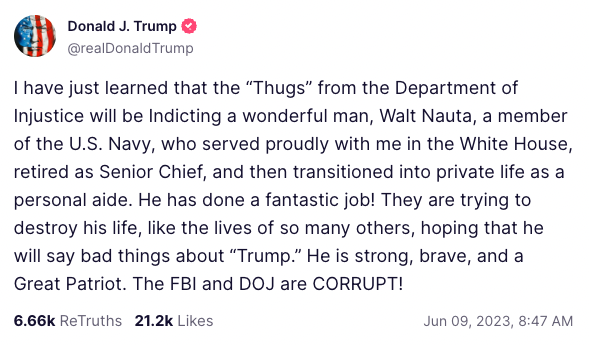 While specific details regarding the nature of Nauta's indictment have not been disclosed, this development adds another layer of complexity to the ongoing legal and political battles that have defined Trump's post-presidential period. Trump, however, seemed unfazed by the indictments, enjoying this Friday playing a round of golf.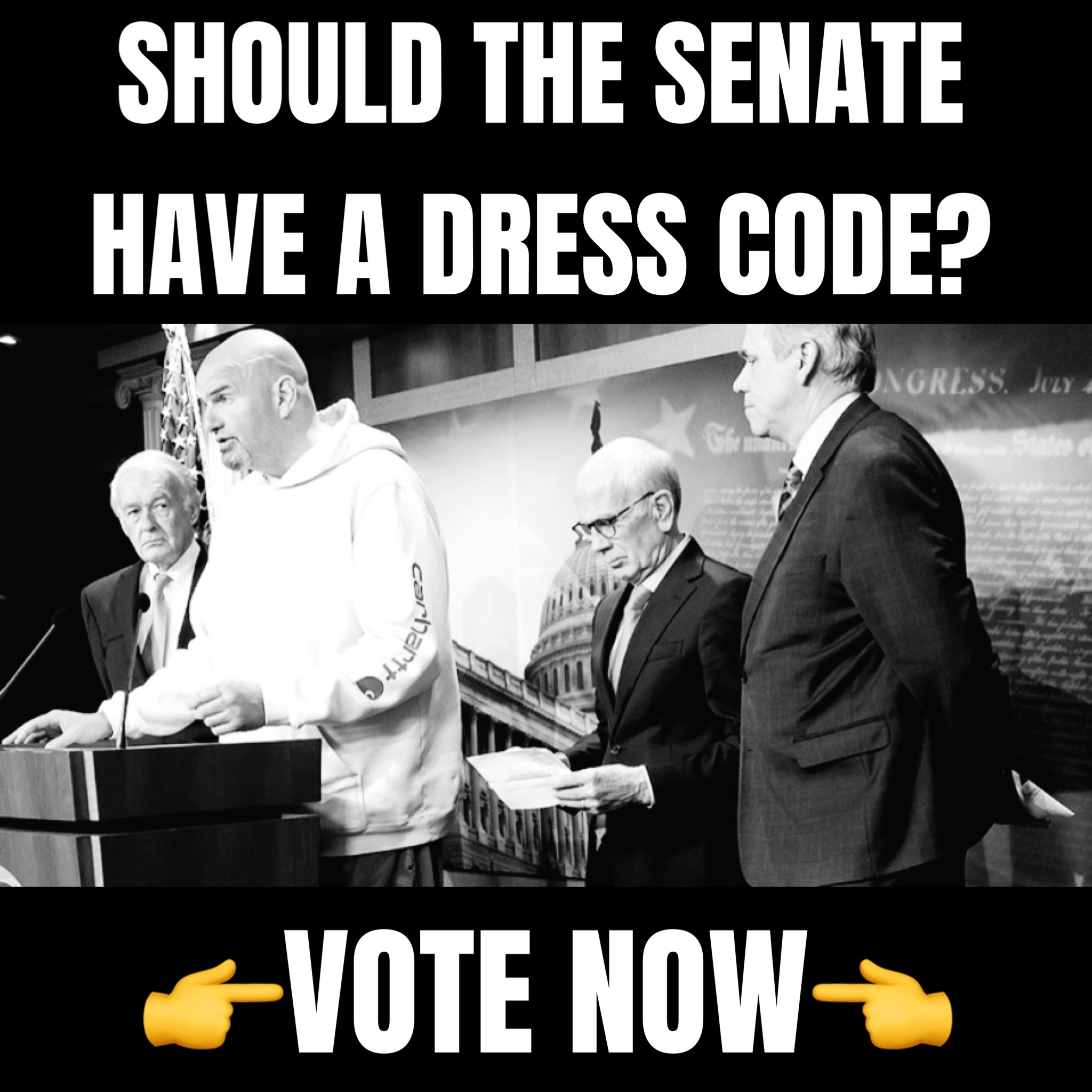 Earlier on Friday former U.S. President Donald Trump announced significant changes to his legal team, following a federal indictment for allegedly mishandling classified documents, obstruction, and other charges. Two of his lawyers, Jim Trusty and John Rowley, have formally resigned from their roles, according to a statement released on Friday.
The joint statement from Trusty and Rowley read: "This morning we tendered our resignations as counsel to President Trump, and we will no longer represent him on either the indicted case or the January 6 investigation." The reasons for their departure remain undisclosed at this time.
In response to their resignations, Trump released his own statement on Truth Social, declaring: "For purposes of fighting the Greatest Witch Hunt of all time, now moving to the Florida Courts, I will be represented by Todd Blanche, Esq., and a firm to be named later."
Trump did not miss an opportunity to lambast his opponents, stating that Trusty and Rowley "were up against a very dishonest, corrupt, evil, and 'sick' group of people, the likes of which has not been seen before." He also hinted at more impending announcements, saying, "We will be announcing additional lawyers in the coming days."
The former president also pointed his finger at current President Joe Biden, questioning: "When will Joe Biden be indicted for his many crimes against our Nation?"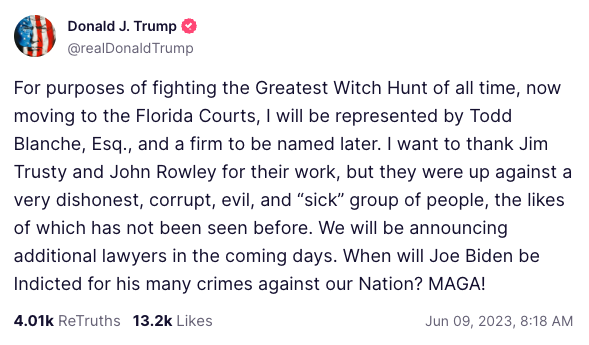 Todd Blanche, Esq., a well-known lawyer with a history of high-profile cases, is now set to represent Trump in the Florida courts. The name of the firm that will be working alongside Blanche is yet to be revealed.
The shakeup in Trump's legal team comes as he faces serious charges, including the alleged illegal retention of classified documents and obstruction. The former president, however, continues to maintain his innocence and views the indictment as part of what he calls "the Greatest Witch Hunt of all time."
As the case progresses, all eyes are on Trump, his new legal team, and the implications this could have for the former president's future. While the identity of additional lawyers is still unknown, the appointment of Todd Blanche suggests a strategic move to build a robust defense against the charges. The departure of Trusty and Rowley marks another chapter in the unfolding legal saga surrounding Trump, who remains a highly polarizing figure in American politics.