Former President Donald Trump may be open to debating his Republican rivals at the next debate, according to a report from TMZ.
According to the report, Secret Service personnel were spotted at the Moody Music Building Concert Hall at the University of Alabama in Tuscaloosa, which is set to host the fourth Republican presidential primary debate on December 6. The date and venue for the debate, which will be hosted by NewsNation, was confirmed last Thursday.
That same day, sources with direct knowledge told TMZ that Secret Service agents were seen "scoping out" the venue. The only candidate with Secret Service personnel is former President Trump, who will be protected for the agency for the rest of his life after holding the highest office in the nation.
Trump has opted to skip the previous three Republican debates, instead opting to counterprogram each one. During the opening, Fox News-hosted debate this past August, Trump sat down for an interview with Tucker Carlson after accusing the network of bias against him. He also skipped the second debate in favor of meeting with autoworkers in Michigan, and again opted for a rally in Florida during the third debate.
Trump's absence has led to criticism from his competitors, though the former president has maintained a sizable polling advantage both nationally and in early states such as Iowa and New Hampshire.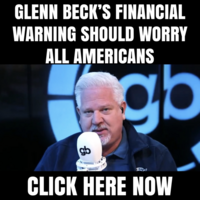 If Trump does indeed return to the debate stage, he will be welcomed by Megyn Kelly, who has been tapped as one of the moderators. Trump's first big moment of the 2016 campaign cycle came after a spat with Kelly where she asked why he has referred to women as "disgusting animals."
"Only Rosie O'Donnell," Trump interjected, causing the crowd to erupt with laughter.
Trump and Kelly have since made amends and conducted multiple interviews.
This is a developing story.