Former President Donald Trump told autoworkers that they have been left behind by the Democratic Party while speaking to workers in Michigan. "You built this country," Trump said.
The former president travelled to Michigan on Wednesday to address workers at Drake Enterprises, a non-union auto parts shop. Trump's visit comes just one day after President Biden briefly chatted with United Auto Workers union boss Shawn Fain before spending 15 minutes addressing workers on the picket line. The president then boarded Air Force One and headed to a fundraiser.
As Trump arrived at the event, he was greeted by large crowds of supporters who had gathered outside. Chants of "we love Trump" and "USA" could be heard as supporters held up "Trump 2024" signs and waved American flags. Right Side Broadcasting Network anchor Brian Glenn was stunned by the turnout, stating that attendance had far exceeded expectations for what was thought to be a "small" event.
.@realDonaldTrump arrives at Drake Enterprises in the Great State of Michigan. pic.twitter.com/emB3KkdFk1

— Dan Scavino Jr.🇺🇸🦅 (@DanScavino) September 28, 2023
Trump has repeatedly slammed Biden for his administration's electric vehicle policies, which have led to massive profit dips and layoffs among the "big three" automakers. This past June, Ford announced that it would be laying off 1,000 full-time workers in order to offset rising costs associated with electric vehicles.
Automakers have rapidly pushed towards electric vehicles despite rising costs and low sales in order to satisfy President Biden's electric vehicle mandates. The president has vowed to move the entire U.S. government vehicle fleet from gas-powered to electric by 2030.
"Biden's mandate isn't a government regulation, it's a government assassination of your jobs and of your industry," Trump told workers. "The auto industry is being assassinated. And it makes no difference what you get – I don't care what you get in the next two weeks, or three weeks, or five weeks. They're gonna be closing up and they will be building those cars in China and other places. It's a hit-job on Michigan, and Detroit, and it's not sustainable."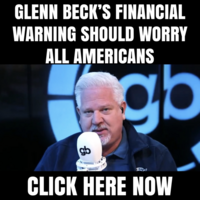 "Biden's electric vehicle mandate isn't a government regulation. It's a government ASSASSINATION of your jobs and your industry."

– Pres. Trump is on fire in Michigan pic.twitter.com/8C9N5CO1yp

— Daniel Baldwin (@baldwin_daniel_) September 28, 2023
The former president also praised autoworkers, stating that their efforts helped to build the United States into the country it is today. "I wanna begin this evening these truly great Americans who truly do not get the credit they deserve," Trump said, drawing approval from the crowd. "Now they wanan go all electric and put you all out of business, you know that right? To the welders, assembly line workers, machine operators, forklift drivers, mechanics, electricians, mechanics and journeymen."
"We love being with you and we love being with you right in your environment. You built this country, you love this country and you are the ones who make our country run. You know that right?"
President Trump pays tribute to the auto workers:

"You built this country, you love this country, and you are the ones that make our country run." pic.twitter.com/pKOKbyvBPV

— Citizen Free Press (@CitizenFreePres) September 28, 2023