In an interview with Swiss magazine Weltwoche, popular conservative journalist and commentator Tucker Carlson claimed that the U.S. government stepped in to "prevent" him from interviewing Russian President Vladimir Putin.
"I've become convinced over the past several years — particularly since the war in Ukraine began — that the world is changing much more quickly than most Americans understand," Carlson said when describing his post-Fox News activities. "And because there's virtually no coverage of the rest of the world in American media, Americans don't have a good sense of it."
Carlson explained that he had long desired to travel the world and speak with different world leaders, but was unable to do so due to the constraints of his Fox News job. Since being fired from the network, he has interviewed a number of world leaders or candidates. "I've interviewed a lot of people who run countries or organizations. I've interviewed a lot of leaders in, well, thirty years. That's been my job," Carlson said, adding that he recently spoke with Sheikh Mohamed bin Zayed Al Nahyan, the president of the United Arab Emirates.
Carlson described the Emirati leader as one of the wisest rulers he has ever interviewed, stating that he is not afraid to admit what he is unsure of. "Wise people admit what they don't know, and I've never seen that before. You don't see that in the West. You're not going to interview a presidential candidate in the United States, or a president, for that matter, who's willing to say, 'I don't know the answer. I've thought about it, and I'm not sure.' They'll never say that, because you can't admit you don't know."
The interview later turned to the role of the media in the United States and the ever-increasing merger of private media organizations and government interests. When asked why American trust in mainstream media has plummeted over the last decade, Carlson said, "Well, because if you want to subvert a democracy, you need to control the information that citizens receive. I'd argue that the news media in democracies is far less trustworthy than it is in other countries simply because it matters more in a democracy."
"There has been a very aggressive attempt, over a number of decades on the part of the people who run the United States, to control what's available on our news stations and in our newspapers — to control the news media. And they have," he continued, adding that many U.S. media organizations have been happy to allow it.
Carlson then described numerous examples of topics that are off limits, including questioning of COVID-19 vaccine rollouts or the narrative on the war in Ukraine. "This is potentially a nuclear conflict between superpowers. Shouldn't we know all that we can? 'No.' You're not allowed," Carlson said of the war.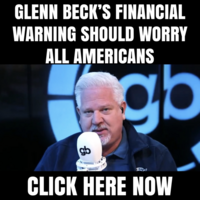 "I tried to interview Vladimir Putin, and the US government stopped me," the former Fox News host then revealed. "So, think about that for a minute. By the way, nobody defended me. I don't think there was anybody in the news media who said, 'Wait a second. I may not like this guy, but he has a right to interview anyone he wants, and we have a right to hear what Putin says,'" he continued. "You're not allowed to hear Putin's voice. Because why? There was no vote on it. No one asked me. I'm 54 years old. I've paid my taxes and followed the law."
TUCKER: "I tried to interview Vladimir Putin, and the US government stopped me."

— Election Wizard (@ElectionWiz) September 24, 2023
The full interview can be found here.