A room full of Canadian supporters of Ukraine's battle against Russia took things too far during a recent speech by the nation's president Volodymyr Zelenskyy when they recognized and cheered for a former Nazi soldier who fought against the Russians during World War II.
Zelenskyy was in Canada on Friday where he addressed Parliament and urged the northern nation to recommit to its support for his country which has so far surpassed $9 billion in a mix of direct financial support and military aid. At one point during the ceremony the chamber applauded 98-year-old Yaroslav Hunk who fought with the 14th division of the Waffen SS against the Russians in Ukraine in World War II.
WATCH:

Jewish advocacy groups immediately condemned Parliament leadership for allowing the body to honor Hunk as a "hero." In response, House of Commons Speaker Anthony Rota apologized, acknowledging the mistake and expressing gratitude to Holocaust survivors and war veterans. Rota said a full explanation for how Hunk came to be honored would be provided at a later date.
"I have subsequently become aware of more information which causes me to regret my decision to do so," Rota said in a statement shared with CNN. He added, "I particularly want to extend my deepest apologies to Jewish communities in Canada and around the world."
As the war between Ukraine and Russian has dragged into its second year, opponents have risen to criticize the price tags to their nations as well as the motives of Zelenskyy. During his visit to the U.S., the Ukrainian leader assured American lawmakers that he would treat embezzlement of foreign aid — a persistent problem among government officials — as an act of treason.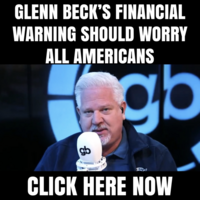 President Joe Biden devoted a portion of his recent speech before the United Nations General Assembly to advocating for a united front behind Ukraine and said that Russian is hoping the world grows "weary" of the fight.
"If you allow Ukraine to be carved up, is the independence of any nation secure?" Biden said. "I respectfully suggest the answer is no."
Support at home has waned, with approximately half of Americans now telling pollsters that the amount of foreign aid sent to Ukraine, which has surpassed $100 billion, is no longer worth the cost.