U.S. Attorney for the Central District of California, E. Martin Estrada, is set to testify in a closed-door session before the House Judiciary Committee on Tuesday. Estrada, a Biden appointee, will testify about his role in Special Counsel David Weiss' investigation into Hunter Biden's financial matters, according to a report from Breitbart News.
IRS whistleblowers have accused Estrada of refusing to cooperate with Weiss on potential charges against the president's son in his district. The New York Times confirmed the allegation in June, as did U.S. Attorney for the District of Columbia, Matthew Graves, who also refused to file charges. IRS Supervisor Darrell Waldon further confirmed the allegation in September, becoming the fourth IRS employee to do so.
He did not recall learning when Estrada decided not to allow Weiss to charge Hunter Biden in the district. Waldon did say that he believed the case was strong, however. "Generally speaking, if at that time the case went to the Central District of California, I would've agreed with it," Waldon testified earlier this year.
IRS whistleblower Gary Shapley, who worked below Waldon, has alleged that the Department of Justice twice prevented Weiss from bringing stronger charges against Hunter Biden.
Attorney General Merrick Garland has refuted that the allegations, claiming that Weiss had full discretion to bring charges against Hunter Biden. Garland did concede that U.S. attorneys from other districts "could refuse to partner with him," however.
"You can use whatever language — 'refuse to partner' is turning down," House Judiciary Committee Chair Jim Jordan (R-OH) said.  "It is not the same under a well-known Justice Department practice," Garland replied.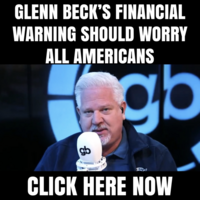 As Estrada is set to testify behind closed doors, Weiss will also speak to the committee on November 7. House investigators want Weiss to clear up contradictions between whistleblower and DOJ claims.