A video of President Biden appearing to kick his dog Commander has resurfaced as reports of the dog's numerous biting incidents mount.
On Thursday, the Biden Administration confirmed that Commander had been relocated from the White House after photos surfaced that showed the German Shepard biting a White House staffer.
From just October 2022 through January of this year, Commander reportedly bet 12 Secret Service agents and other security personnel. In the most serious incident, an agent was briefly hospitalized after suffering injuries on his arms and thighs.
Another biting incident that took place in late September proved to be the last straw, as the two-year-old German Shepard was removed shortly afterwards. "The President and First Lady care deeply about the safety of those who work at the White House and those who protect them every day," a spokesman for First Lady Jill Biden said in a statement. "They remain grateful for the patience and support of the U.S. Secret Service and all involved, as they continue to work through solutions."
The report did not specify whether Commander was gone for good or if the possibility remains for him to return. The Biden family previously sent away another German Shepard, Major, after he also bit multiple Secret Service agents.
Biden's German Shepherd Commander is REMOVED from the White House after https://t.co/Rv1nOeM6YT's exclusive photos of him biting a staffer – as the First Dog is accused of MORE attacks https://t.co/BthZVKLWB7 pic.twitter.com/LTsxZ7OpH7

— Daily Mail US (@DailyMail) October 5, 2023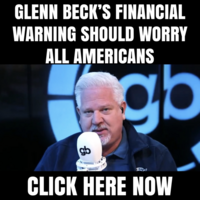 Legal watchdog group Judicial Watch has since obtained documents that suggest President Biden has mistreated his dogs. In some instances, the president has allegedly punched and kicked his dogs.
Judicial Watch announced on Thursday that it is seeking a Freedom of Information Act (FOIA) lawsuit against the U.S. Secret Service for records regarding incidents of aggression and bites involving President Joe Biden's Dog, Commander.
The lawsuit was filed after the administration failed to comply with a FOIA request and is seeking all records involving the "Biden family dog, 'Commander,' including but not limited to communications sent to and from [Secret Service] officials in the Uniformed and Non-Uniformed Divisions involved with White House operations and the Presidential Protection Division."